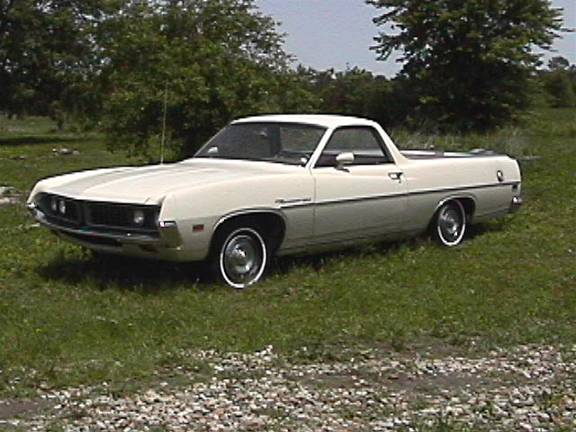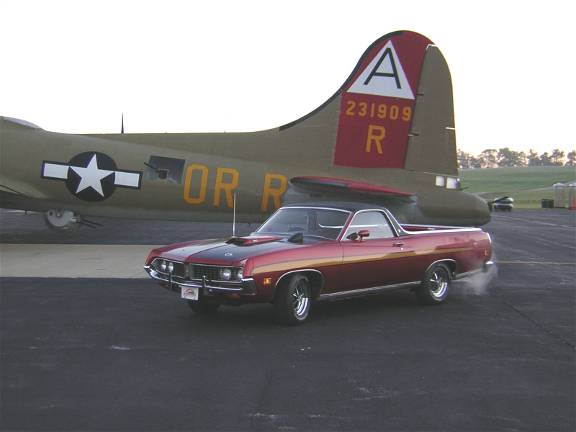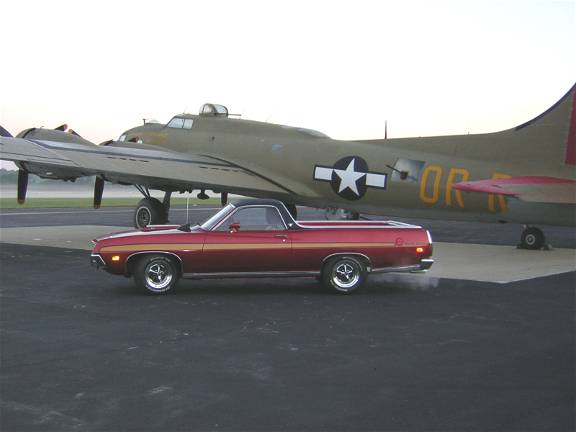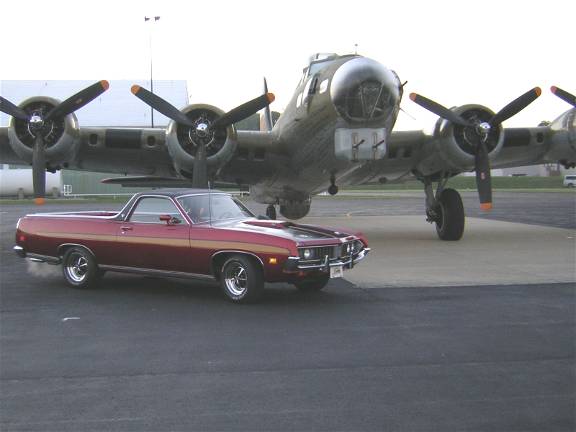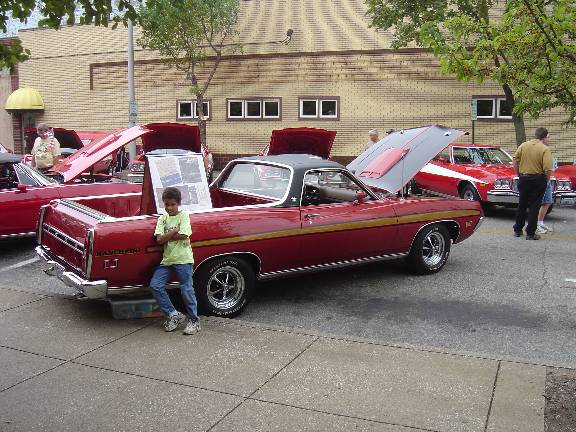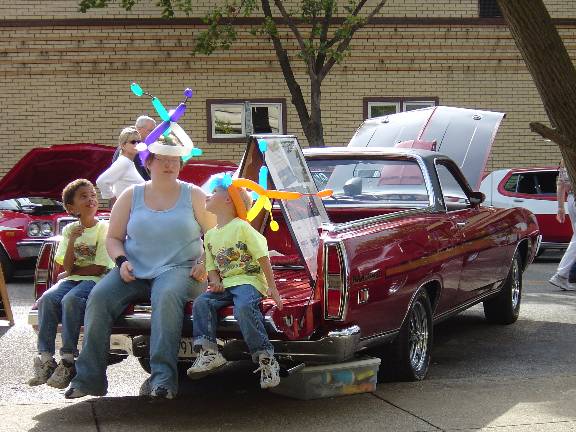 "My Name is Mark Banta of Martinsville Ind. I have sent several Pic's of My 1971 Ranchero it was that ivory collar and totaling un molested, when I found it. The former owner a school teacher had parked it in her barn in 1980, and when I bout it from her heir in 1999 it had only 41,237 miles on her. and believe it or not after putting fresh gas oil and a bat airing up tires it started and ran! I began the restoration ASAP I had to change a few thing though, she came as a stock 500 with a 302 2v c4 and 8.8 3.00 rear end and drum Brakes front and rear. Now Sporting new Cobra style paint stripes and hood vinyl top Magnum 500 wheels she also has a fresh cam'd 351c 4v rebuilt c4 with shift kit and a 9" L 3.00, Disc brakes all around, dual 2.5 exhaust with stainless tips, all new Interior and most recently added the stock A/C system. These ranchero's are so rare in the midwest I have yet to see one at any car show I've been to. I have taken home some award from every event I've attended since she was completed in aug of 2003.
thanks for this web sight it's fun to look at other car that look like my Baby.
Mark Banta AKA astrapilot"