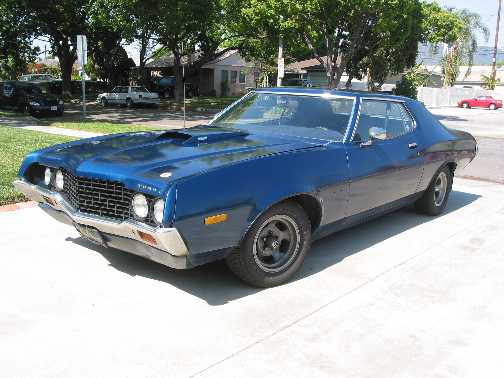 "Hi Mike! Love your website! Thought I'd send you some shots of my '72. It's been in my family since 1976, before I was even old enough to drive! It's got a 351W in it, and I've done a fair amount of modifications to it over the years. It's been rebuilt once, bored 0.03" over. Edelbrock Streetmaster manifold, Edelbrock Performer 600cfm carb. Comp Cams High Energy Cam, Heddman Hedders, 2 1/4" dual exhausts. MSD distributor, MSD5 Multiple Spark Unit. It's also probably the only Torino in the world with Porsche 911 seats in it! For even more details go check out my webpage at http://www.cardomain.com/memberpage/524422.
I'll send you more photos later if you like. My email doesn't like me sending large size attachments.
Marty"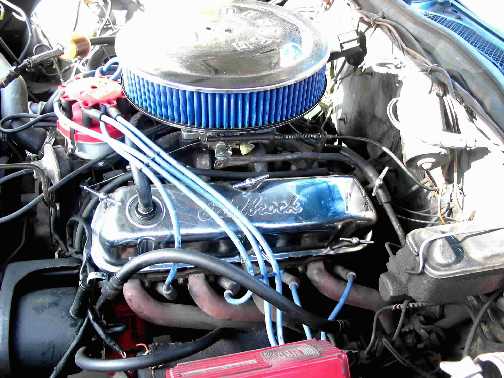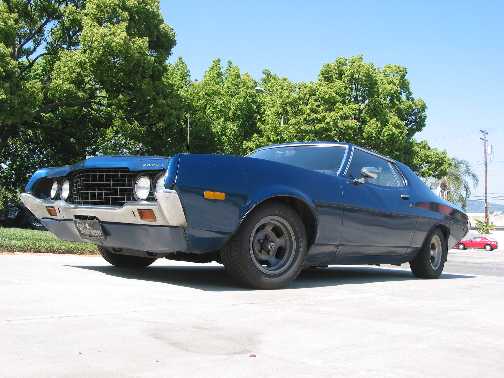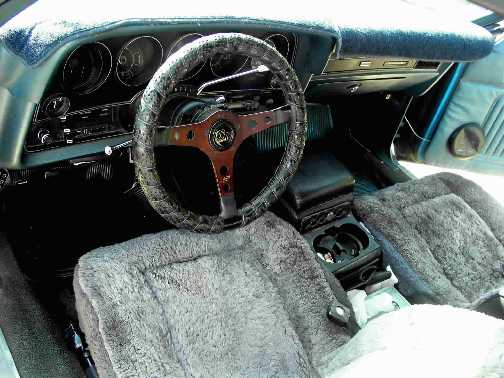 5-29-2004 - "I'm sending you another picture on my car. You already have one picture of it up on your website. I think its on the last page. I'll try to send you more in a day or two.
Keep up the great work!
Marty"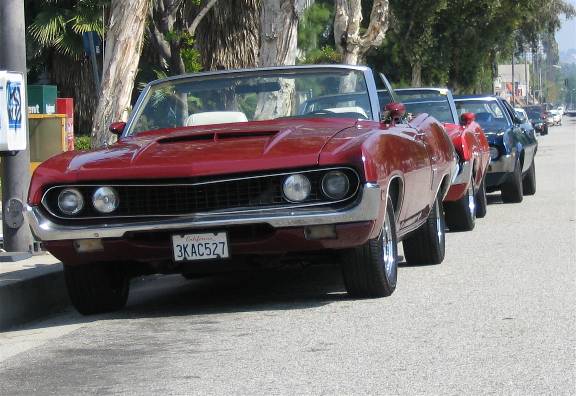 4-19-2005 - "I thought you would enjoy these pictures of three Torinos. They belong to me and my buddies Christian and Sean. Mine is the dark blue '72, Sean's is the red 1971 GT convertible, and Christian's is the burgendy 1970 convertible. We all decided to get together at the Bob's Big Boy in Glendale which has a cruise night once a month. We are planning to come get together again in a month for Cruise Night. I'll take some more pictures of our Torinos and send them to you then. But for now, enjoy the pictures of the three Torinos!
Marty Chin"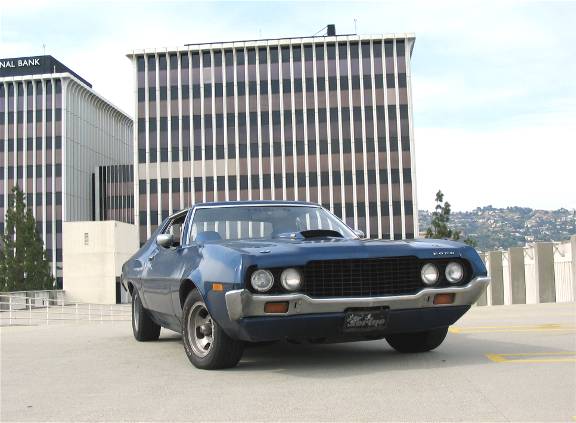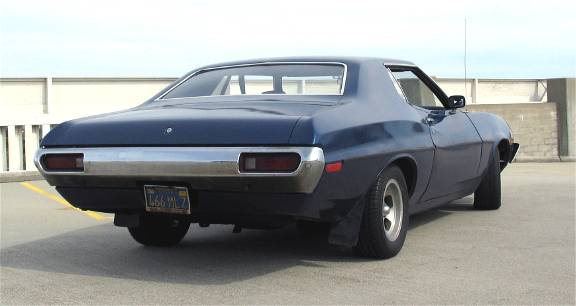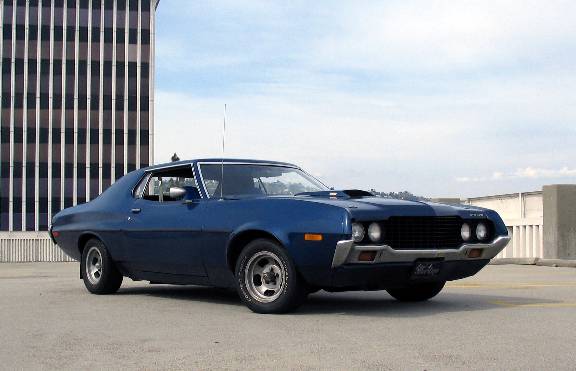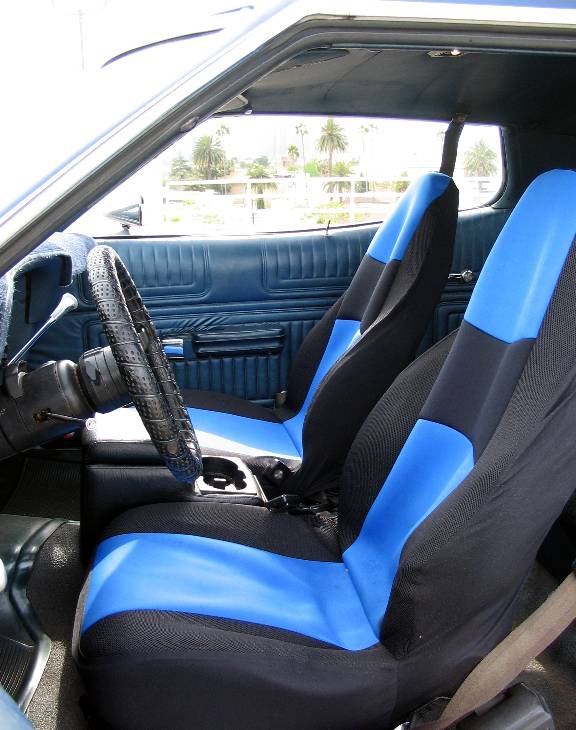 6-4-2005 - "Mike, I've been doing some work on my Torino as time and money allows. I thought I'd send you these updated pictures. I've been participating in a few cruise nights, hardly any Fords to be seen, and Torinos are rarer than Shelby Cobras at these meets. Still a lot of fun though!
Marty"