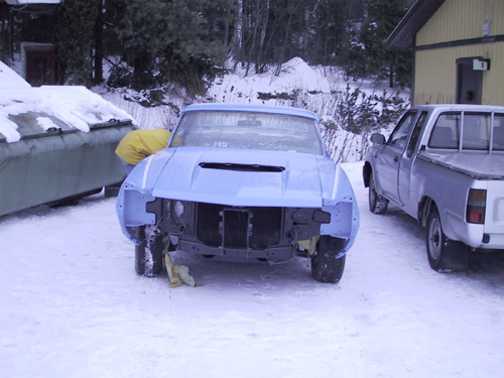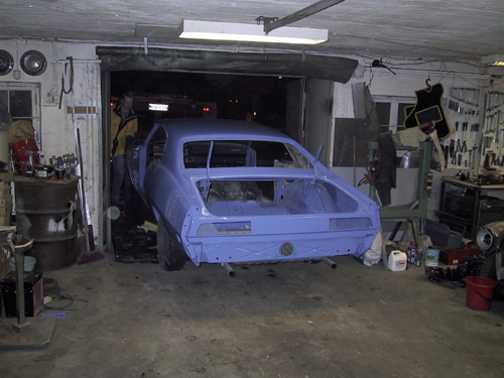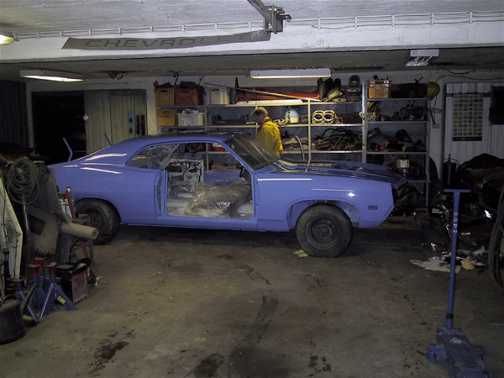 The following comes from Mika Talvitie in Finland. Mika writes "Hi, I am a Torino 500 owner from Finland. The car is a 2 dr formal roof M-code 1971. I just got it from the paintshop and will start re-assembling it for the summer. I've worked on the car on and off for 6 years.
Attached couple pictures.
Keep up the good site!
Mika"
Thanks Mika, always good to hear from our friends across the water! Looking good, keep ius informed!!! Thanks...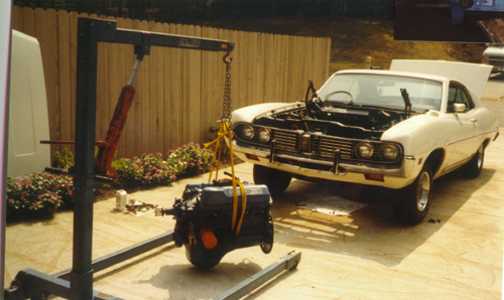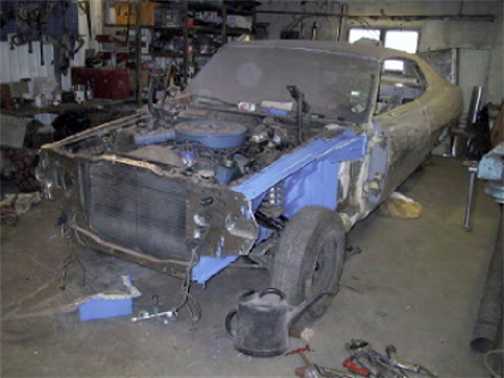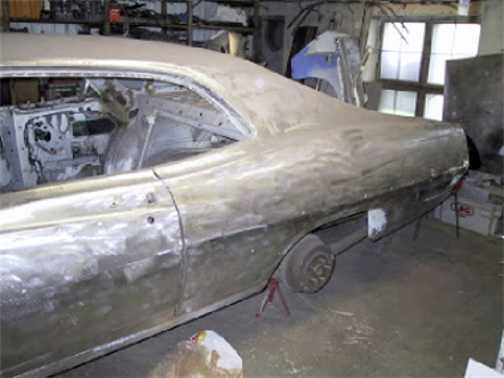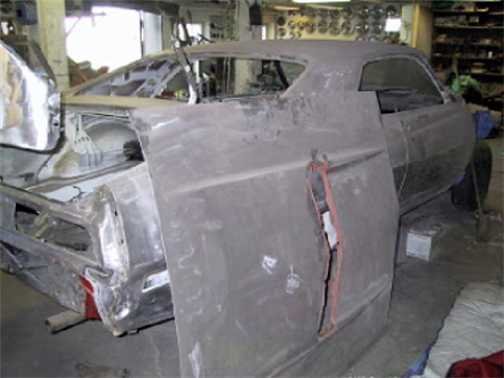 2-17-2003 - "Hi, I thought to send few older pictures of my Torino. The one with the white paint and the engine going in is from the days I used to live in Atlanta Ga. I bought the car for 750 usd with the knowledge that the engine will go out soon as I did after 1000 miles. That was in 1990. After the engine rebuild I drove the car daily to work school etc. The other three where the car has no paint on it were taken here in Finland couple of years ago. I'll send more pics as the reassembly progresses. This summer I will be cruising the ole Torino first time since 1997.
Cheers, Mika"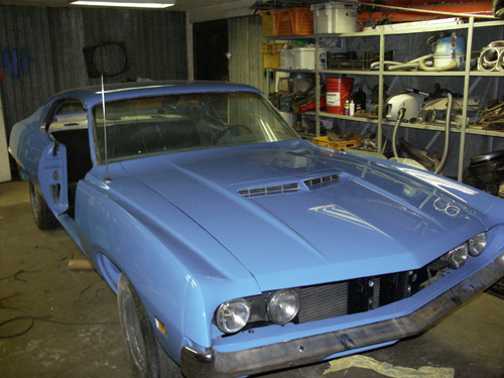 2-23-2003 - "Hi, here are couple pictures of my Torino from last friday 21st of Feb 2003. Reassembly is progressing well. I still have to put in the interior, back window, doors, grille, mirrors and the decals etc. Then I should be ready to register the car! Can't wait!!!!
Mika"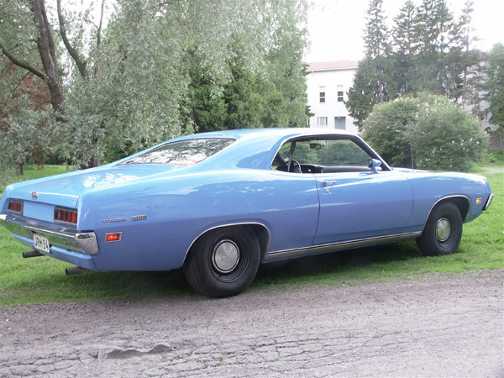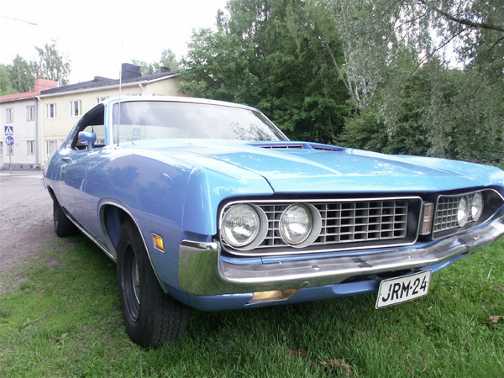 06-30-2003 - "Torino on Scandinavian tour. Hi. here are the latest pics of my car. Got the last trims on it today. Unfortunately I'll have to put new tires on her before the trip. The current tires just don't have any I mean absolutely NO grip on wet conditions. I think it's due to the fact that the tires are almost ten years old and have turned out stiff on the surface. The car understeers on wet surface even on low speeds and on traffic lights it is like driving during winter. So for the safety of me and my friends not to mention my 7 week old daughter who I'll miss during the trip, my friend's wife and other friend's girlfriend plus two girls I'll get new tries put on even though it will rip my budget in pieces. I want to see my daughter and I want my friends to be there for their wifes and girlfriends plus kids after this trip too. Safety first !
Regards from Finland, Mika"