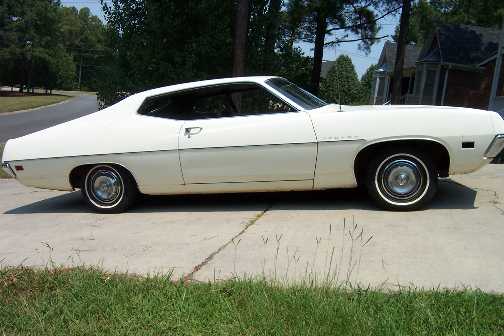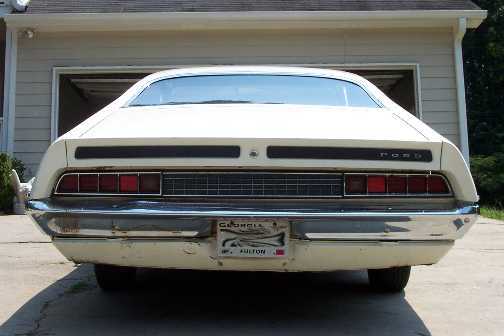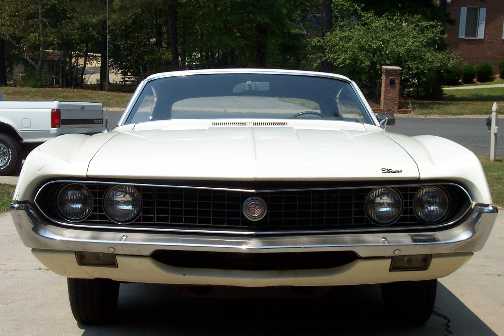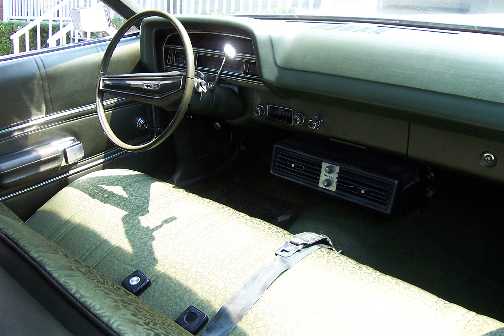 The following comes from Mike Corbett in Atlanta, Georgia. Mike writes "Thanks for adding my 70 Torino, Short story, I bought this great car from the original owner here in Atlanta, summer 2002. He bought it back in 1970, four blocks from where he currently lives now. Very well maintained, he provided records of everything he fixed on it. Recently I did a complete brake job from backing plates out, and odd ball things just to make it safer and a great runner. Its an all original 302 2V, Cruise-O-Matic, MS, PB (drum). This is my second 1970, it's great to own a Motor Trend Car of the Year huh?? "Keep them out of the crusher and on the road". Thanks, Mike in Atlanta."
Thanks Mike, looks great and it is great to own a "Car of the Year"! Thanks....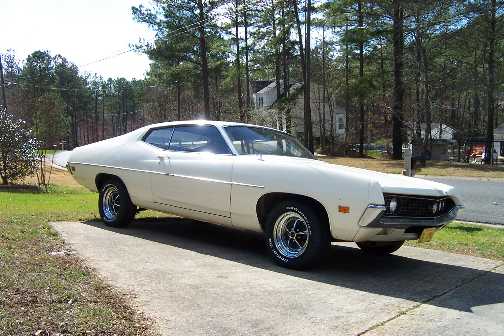 3-18-2004 - "Mike if you could please update my car, page 13, I added new rear leafs, shackles, air shocks, Magnum 500's, P235-60-15 BFG T/A's
Mike Corbett aka Mike in ATL.
Thanks Mike"