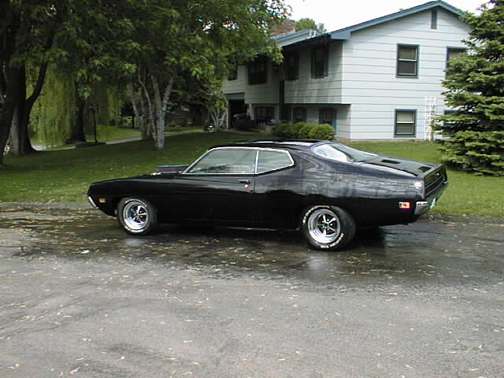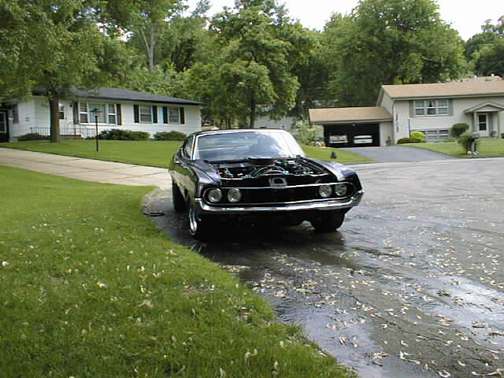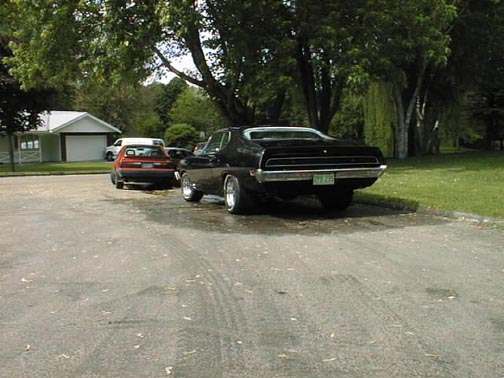 The following comes from Mike Kleinow from Burnsville, Minnesota. Mike writes "Hi Mike! I know it's been a bit since I promised some pics to send to you. I had the car out of the garage on Memorial Day, and was able to clean it up some and work on the interior. The grille (incorrect, but better than no grille) isn't in yet, or the louvers, but it's coming along....
The engine bay is still too dusty to take pictures yet, but these aren't too bad. As I said before, It moves under it's own power, sounds terrific especially since I locked the two carbs to open together. I have to be careful or the tires bark. Ooops. Yes that's a 295/50-15 under the rear fender and it's close, but doesn't rub anywhere.
I installed the Hurst Street super shifter. What an upgrade over the Competition plus! The shifter throw is half of the Competition plus. I'll have to make a new trans cover and I had to cut a slot in the floor for the 3-4 shift rod. Everything else fit in the original hole. Obviously it won't fit the original console, but since I don't have one, it's no big deal. I've never had a shifter that was so perfect to my hand and so smooth. The Ripper in my 5.0 isn't even close.
Here are some pics for you... Enjoy!"
Thanks Mike, Mike has been keeping updated on his progress of this car for over a year now. It is great to see it coming alive! It looks great and can imagine it sounds darn good too. And WOW, I love the rear tires, I might have too.........