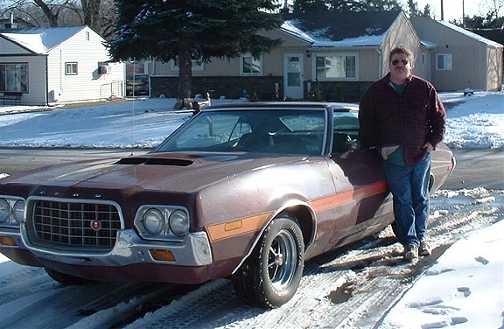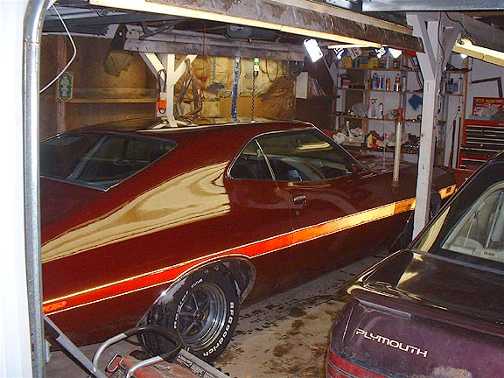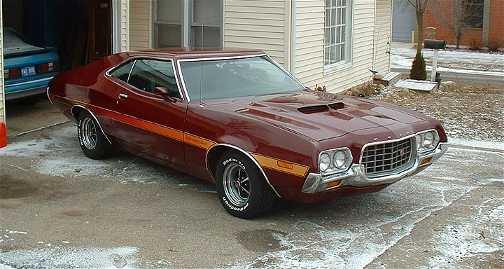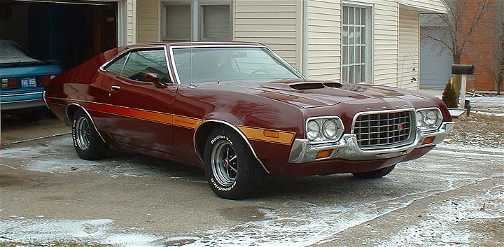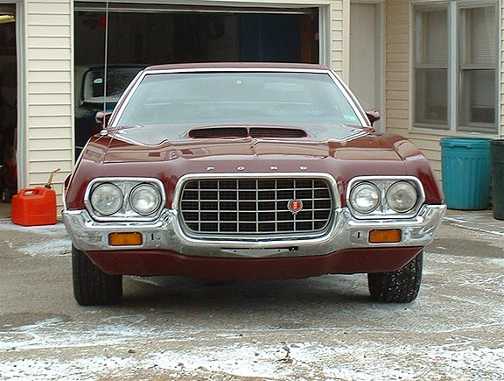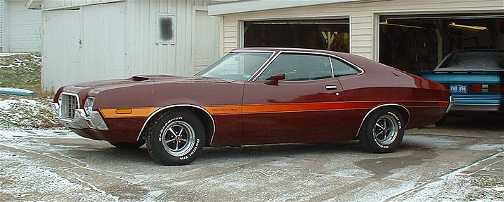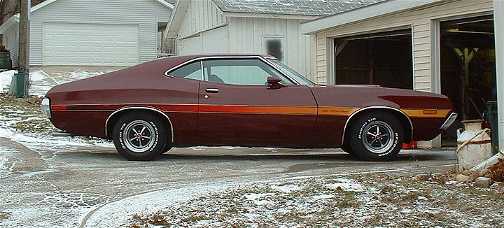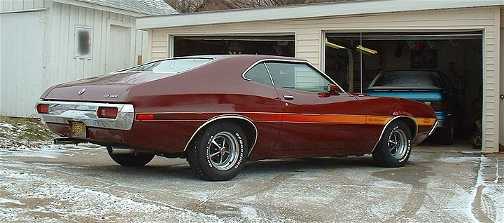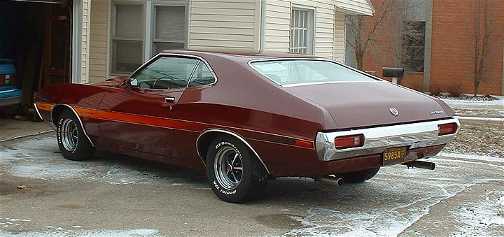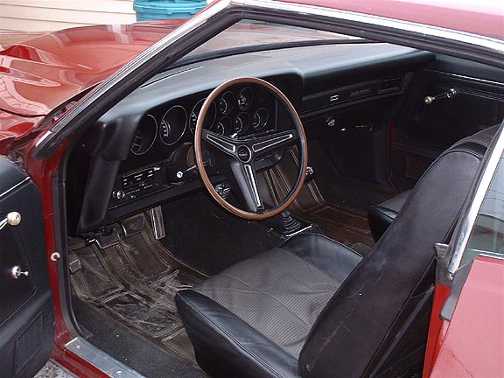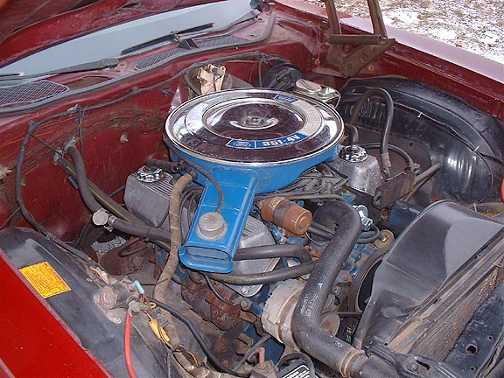 The following is from my good friend Mike McPhillips of Portland, Michigan. Mike writes "ITS HOOOOOOOOME!!!!!!!!!!! Picked her up about 2pm, and headed out for Lansing! Did about 70 all the way, cranks about 3350 or so at that speed. oil pressure awesome all the way, temp never above 180. drove great! didnt get into her until i hit lansing (just in case...). damn, she flat out SCOOTS!!!! Stopped at work, and everybody just drooled. ran her thru the wash and does she look GOOD! i think its actually BETTER than the pictures showed! Anyways, its about as close to how i woulda ordered one from the factory as i can get, bein its 30 years later! will scan and send the build sheet later. already ordered my marti report. CLEVELANDS ROCK!!!! Now for what she is. 1972 Gran Torino Sport, sportsroof, 351CJ, top loader 4spd, 3.50 trac loc, dark maroon w/ laser stripe, black bucket comfortweave interior, console, rim blow (added later), PS, PB, NO A/C, Rally dash, am/fm stereo, ALL 5 chrome magnums, original spare tire, build sheet and 50,900 ORIGINAL miles!!! Thanks to all the Torino/FCA people that made this happen! Kevin Dohner (found me the car), Tony Marbuto (hooked me up with cliff), Tony's friend Cliff (went and looked at car for me) and last but no way in hell least, Larry Craig who WENT TO CONNECTICUT AND GOT IT FOR ME! Torino folk are the best in the land! Mike McPhillips"
Wow Mike, she sounds great!!! Really loaded and sweet! Can't wait to see her in person this summer, CLEVELANDS ROCK!!!!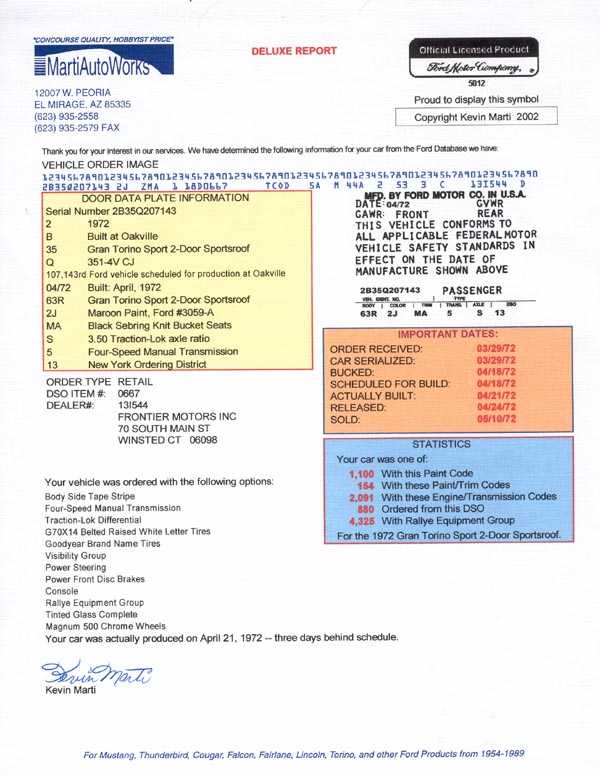 5-18-2003 - "Hey Mike, just thought I'd send a pic of the torino from todays Michigan Parade in downtown Lansing. The local Ford club I'm in was asked to participate again this year. So, we snuck my Torino in with the mustangs. And OF COURSE, it was OUT FRONT! Mike"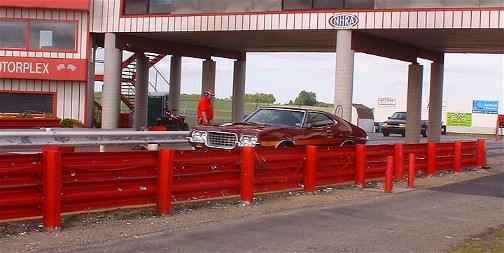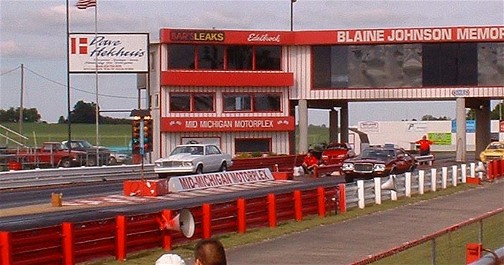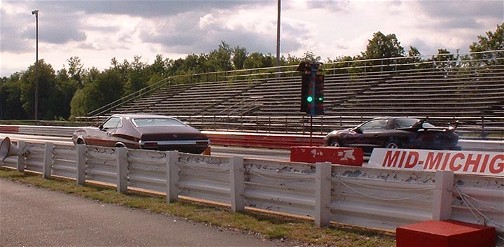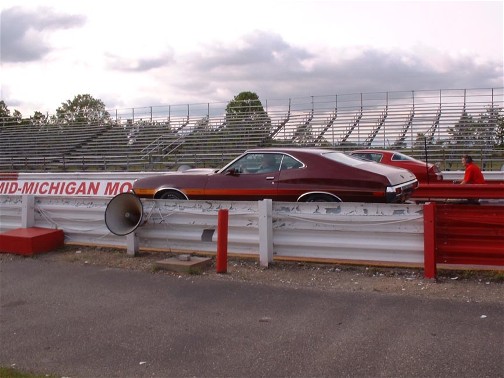 6-12-2003 - "Mike, heres a couple pics of the torino at last nights test and tune. i laid the smackdown on the red camaro AND the trans am! Mike"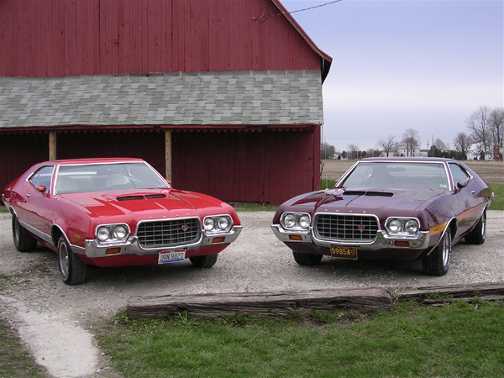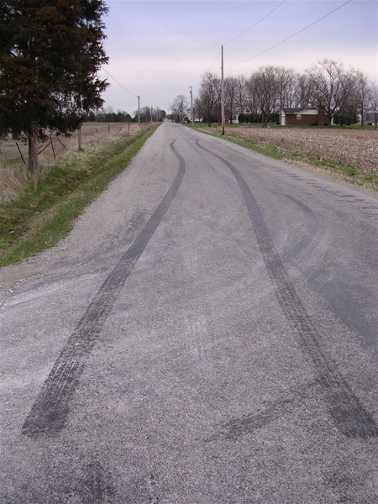 4-3-2004 - "Mike, Here's a couple new pics for ya. First one is my current 72 along with my old 72. Justin Dohner, son of my friend Kevin Dohner down in Ohio just bought it last weekend. I drove mine down there Friday (went down for the Columbus Ford swap meet) and took a few pics of our/my cars together. The second one is the set of marks I laid down in front of Kevin's place doing a hole shot in the maroon 72.
Mike"
4-7-2004 - "Famous again!! Just got this issue today and my jaw hit the floor! Mike"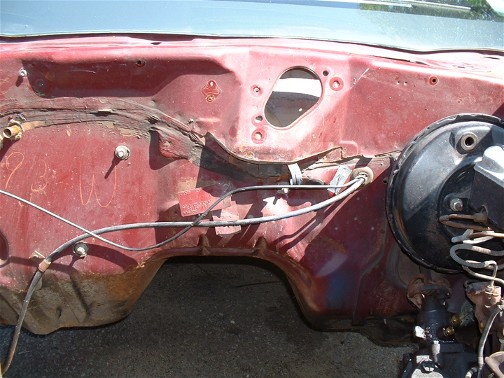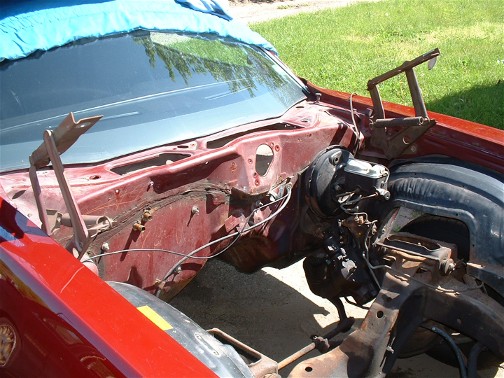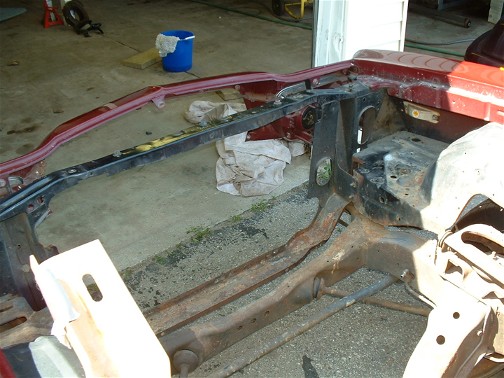 "6-9-2004 - This is the "before" shots. coming next are the after.
Mike"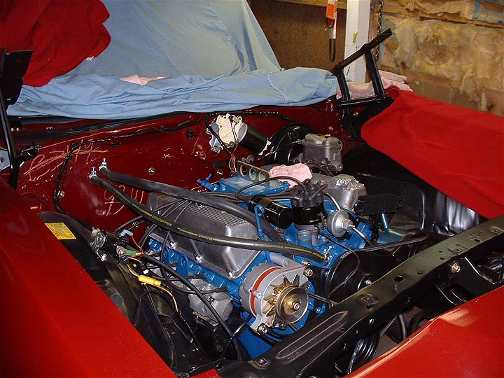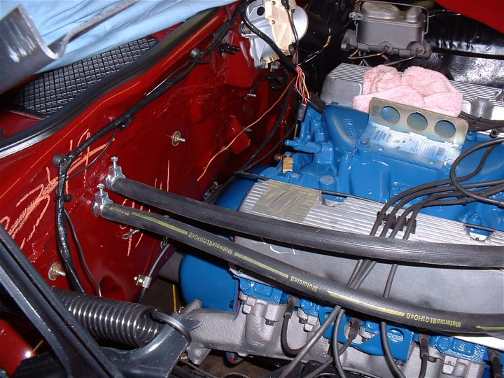 6-22-2004 - "Here's pics of the engine back in the car.
Mike"