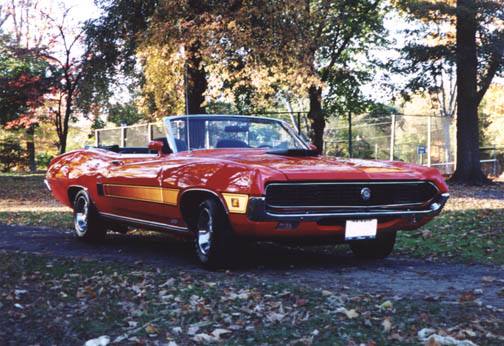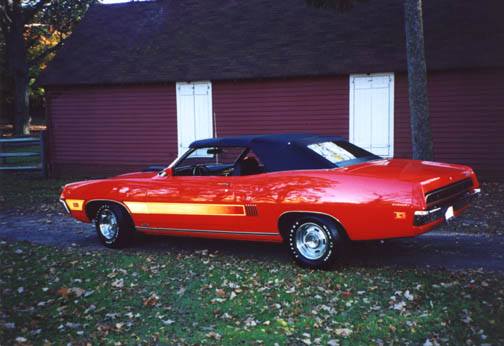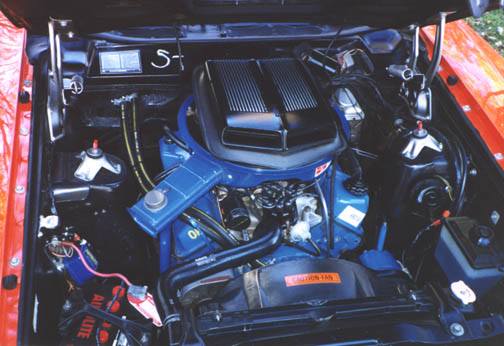 I received the following from Mike Parrotta of Hamilton, New Jersey. Mike writes "I finally got around to sending you these pictures. I've had this ragtop since 1982. Painted it in 1987 and have been a Fairlane member since around 1992. The convertible is a 351 2V 4 speed car. I've added the shaker, tach, AM-FM, hide-a-ways, rimblow steering wheel, delay wipers, argent wheels and a lot of phone calls and swap meets! In 1995 I won the Nationals at St. Louis. Since then I've seen cars that are better than new. We have a group of guys from Michigan who have brought the Torino to another level. Mark Brandli, Larry Zobeck, and Bill Kullencamp have absolutely awesome cars.
I have had about a dozen other cars over the years and most recently a Drag Pak car that was radio delete with no power steering or brakes. I'm working on a J code Cobra now and will be selling it in a few weeks. I'll send you some pics and details on the car for you classified section".
Thanks Mike, what a great car. You have done a fantastic job with it and it looks "better than new" itself. As for those other guys, tell me about it. They live in my neck of the woods, and to be honest with you I'm tired of all the shows I go to that Larry walks away with all the prizes. One of these days.......