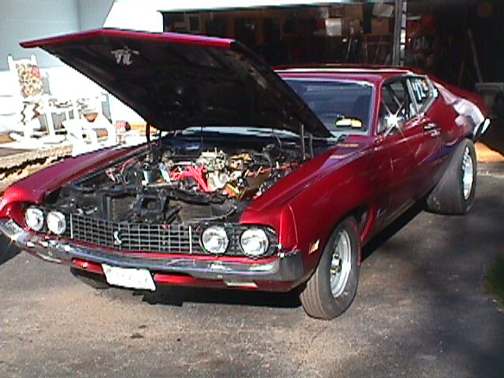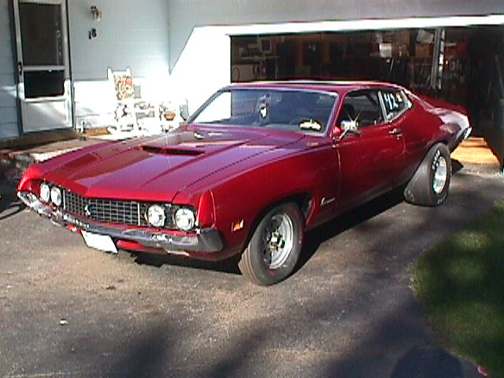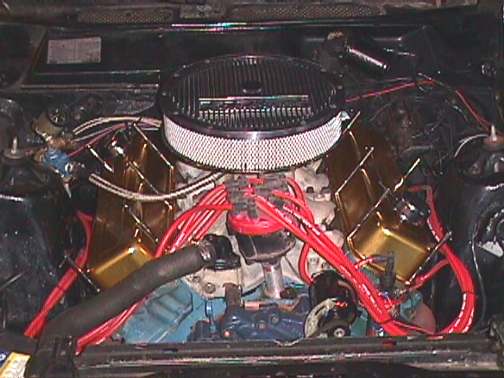 The following comes from Pat Saraceni from Rochester, New York. Pat writes "Hi Mike, Wanted to send a few pics of my car so everyone in the group could see them, 1970 with 429. I'm from Rochester, NY, I've owned my Torino since 1977, the last time it was on the road was in 1980, This is an "N" code Car, Originally came with shaker hood, but previous owner cut it for a tunnel ram, I plan on reusing it when I purchase a Super Charger, I raced it for several years, just last fall I pulled out the 514ci and put in a 429ci, I plan on putting on my DOOE-R, CJ heads this summer, car has a C-6 Trans, 457Gears, 10in 4000 stall speed converter, Isky Cam, 850 Holly Carb, Offy Intake, MSD Ign, and 2-1/8 Hooker Super Comp Headers, should be a pretty good combo for the street. I love your website, it's great to see all the Torino's from all around.
Thanks, Pat Saraceni"
Thanks Pat, you have one bad ass Torino! Looks very mean... Thanks....