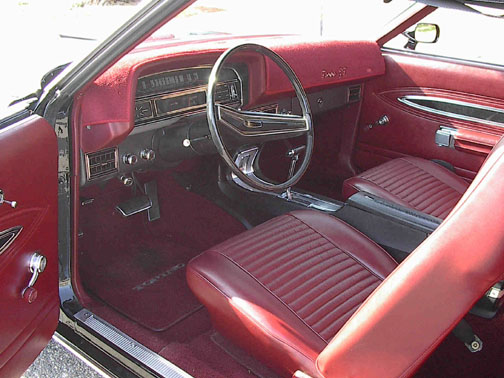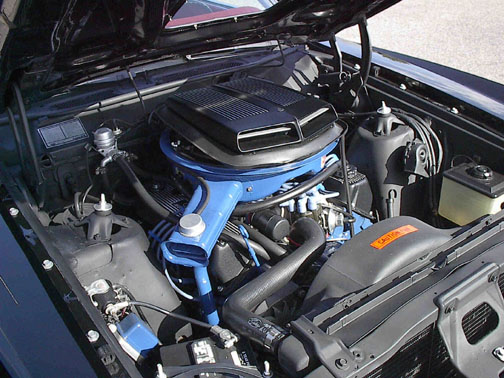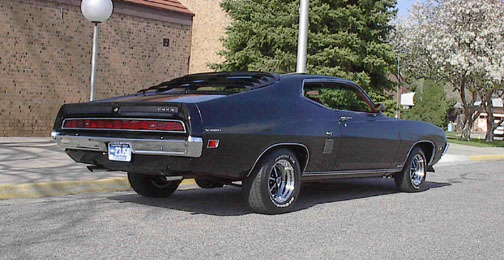 Just received more pictures from my friend Paul DiGrado of Lakewood Colorado. Paul writes "Hi Mike Just got my car out of the garage last week and thought I would dust it off and take some photos with my new digital camera. Went to the first local show of 2001 and won my class....what a way to start the summer huh!!!! Keep up the best Torino page on the internet.
Paul DiGrado Lakewood, Colorado"
Thanks Paul, your car just keeps getting better! How could you not win your class? And thanks for the compliment on the site.... I try....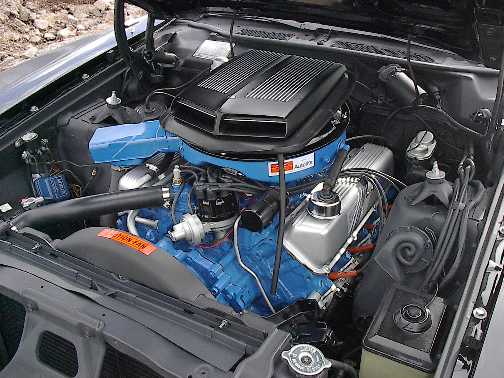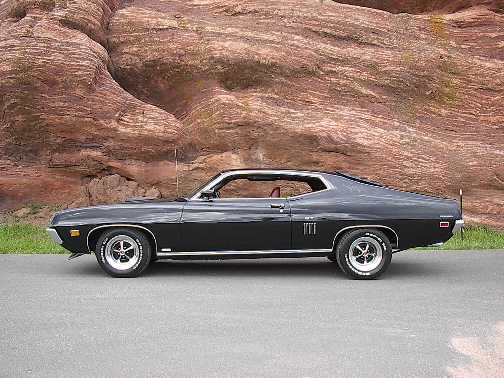 5-25-2003 - "Hi Mike, Thought I would send you a couple of pix since completing my 351 to 429 engine & drivetrain swap last month. I had the 70 429 4V Thunderjet freshend up before installing, I had it bored .30 over with hardened valves had the DOVES exhaust side ported (bumps removed) put in a RV cam added a new Edelbrock 750 and 2 1/2 Flowmasters with a crossover. The C6 had been gone through recently so I left that alone, I added fresh 3:25s to the rear and a larger drive shaft to handle the torque, she runs and sounds real sweet....."there's no replacement for displacement".
Paul DiGrado Lakewood, Colorado