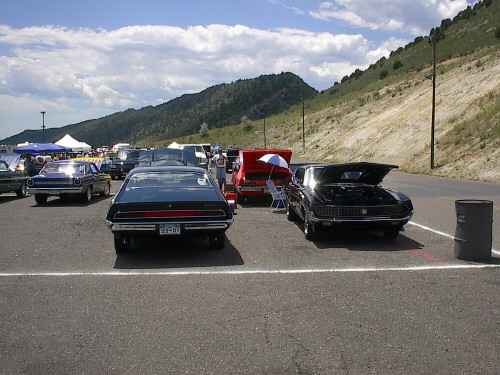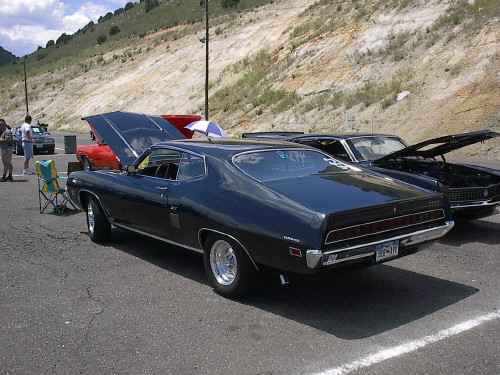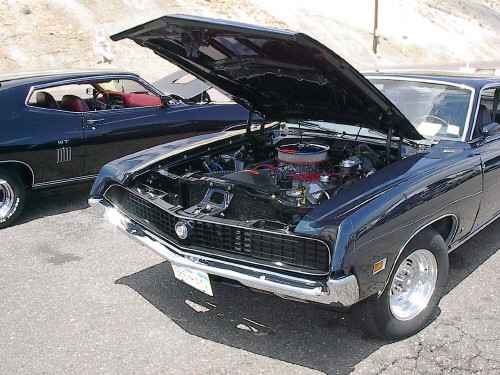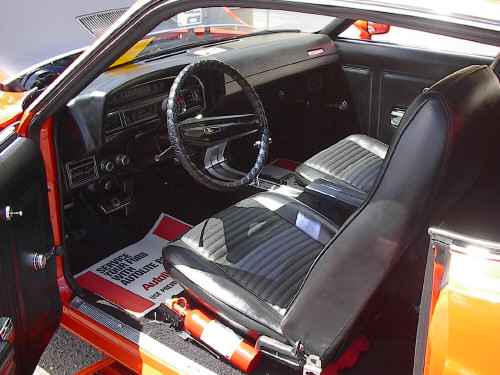 More contributions from my friend Paul DiGrado of Lakewood, Colorado. Paul writes "Hi Mike, Just attended our annual all Ford day here in Morrison Colorado and took some photos of a couple of Torino's that were in attendance.
The Vermillion Cobra belongs to a friend of mine Darin Santi who lives in nearby Colorado Springs, he has what I believe to be the finest restored Cobra in Colorado. even the underside of his beast is detailed, the other GT belongs to a gentleman who lives here in Lakewood his has a 390 that turned high 15s and low 16s.....not too bad huh.
Let me know if you receive these 7 images Ok.
your friend Paul DiGrado Lakewood, Colorado
P.S. I am happy to announce that finally I will be attending the Fairlane Nationals in Flagstaff now that it is fairly close to me.....I can't wait."
Very nice, very nice indeed!!