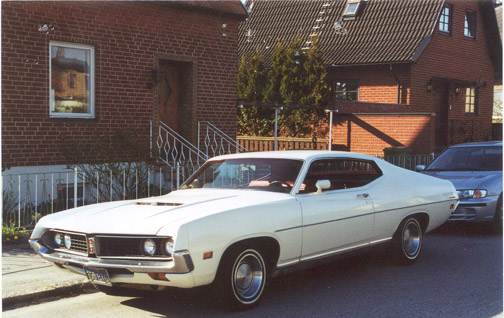 Hello Mike ! I just want to send a photo of my baby, I hope you like it. I bought the car from the first owner in California last year in May ,and I just love this car. this is just the best car Ford ever created. I hope to put some Magnum 500 on my car and headers next year if my economy let me, thanks again Mike for a superb site.
Paul Ekström from Malmoe Sweden.
Torino GT 1971 351 clev 2v C6 Red interior with a bench seat and air condition
Thanks Paul, I agree that it is the best car Ford ever created, that's why we love it so much. Great car!