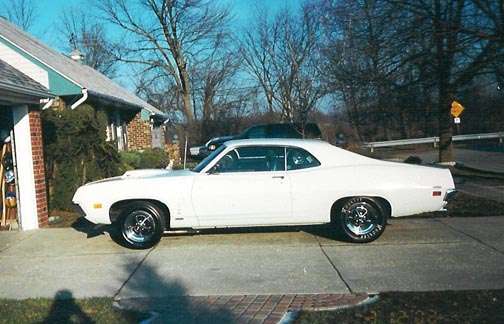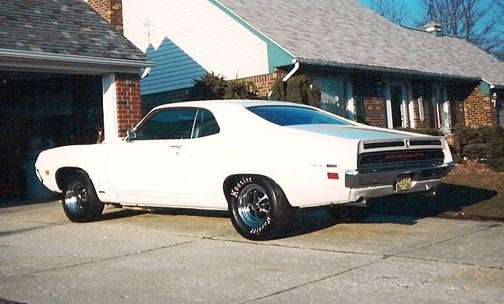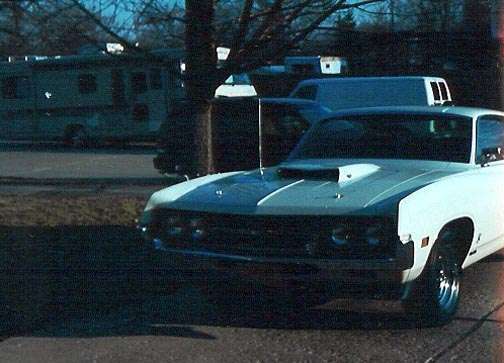 The following comes from Paul in Woodhave, Michigan. Paul writes"Hey, I like your site. I bet you've never seen one like this! It's a '70 hard top with a '70 fastback deck lid and quarter pieces. Started in '87. Finally finished in '01. It's a 466 Cobrajet C6 3500 stall with 3.91 ratio with 15 x 27 x 12.50 slicks, tucked in the wells. From Woodhaven, MI. ~Paul
P.S. New pics in the spring"
Thanks Paul, you're right! Looks great and mean!