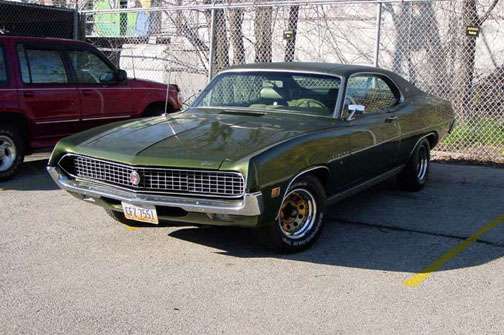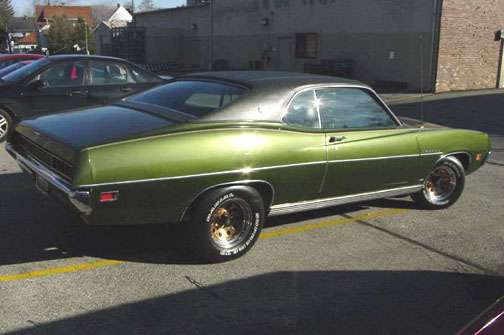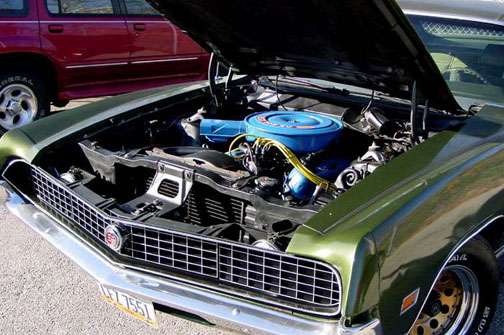 The following comes from Phil Paskvan of Toledo, Ohio. Phil writes "Mr. Cobra, Your site is inspiring. Time to tear my 70 apart! 42k mi. Interior is mint, ext. is a bit rough. I bought it from the orig. owner 2 years ago. It was originally a cream color, now its a tasteful Ford spec. green, with the orig green vinyl top. The car is basically stock except headers and rims. It has a 302 2 bbl., c4, woodgrain dash, pwr steering and it is real solid for an Ohio car. Please feel free to add my pic to your readers photo stable.
Cant wait to fully look through your site!
Best, Phil Paskvan Toledo, Ohio"
Thanks Phil, and these cars in turn inspire me! You car looks great! I am honored to add you car to our stable.....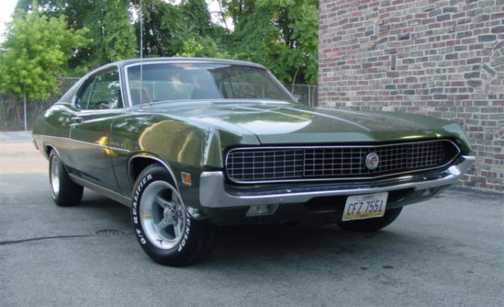 03-05-2003 - Newest photo of Phil's car!