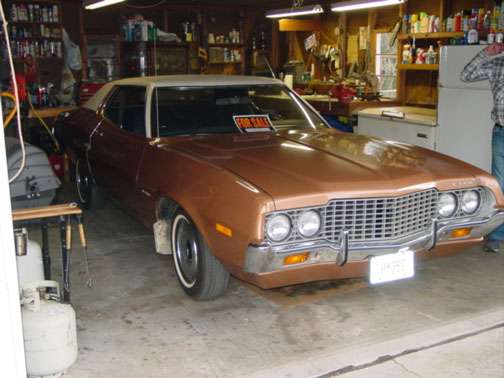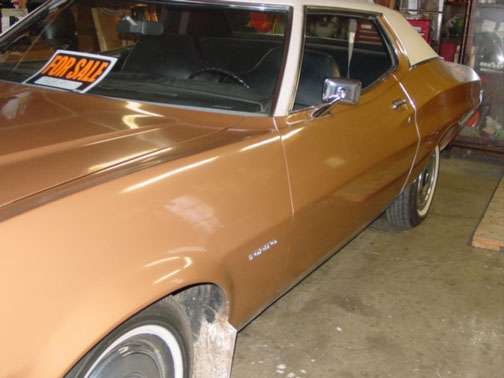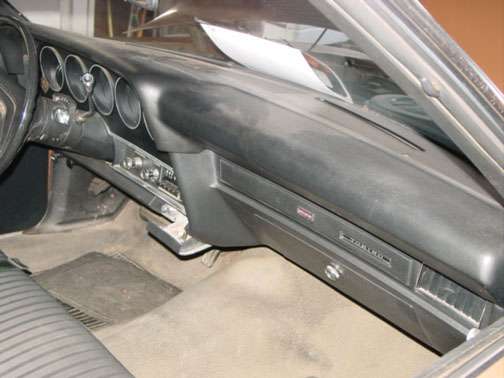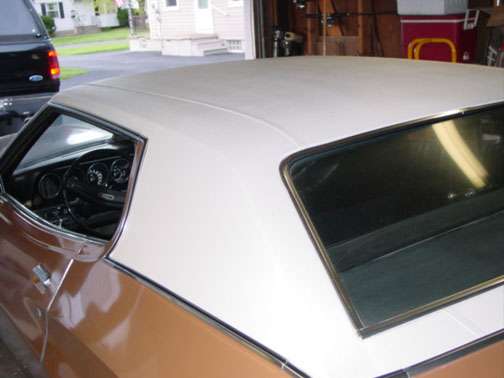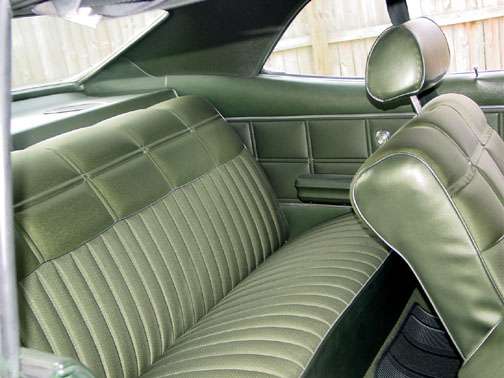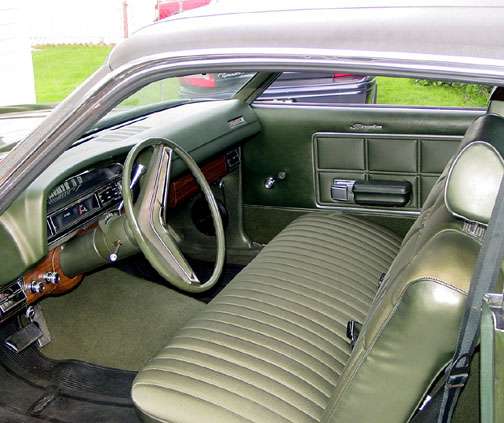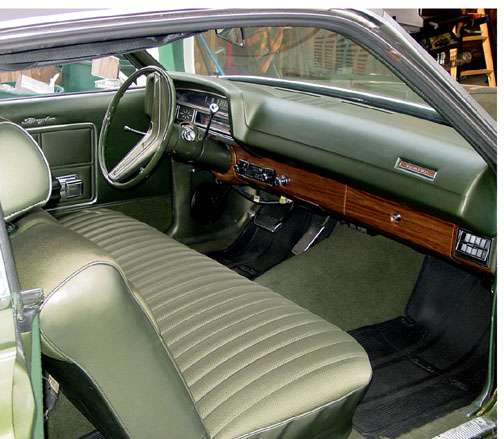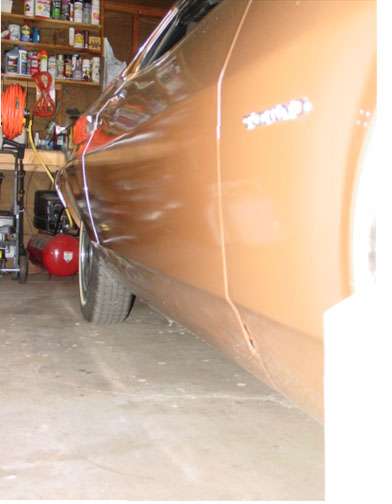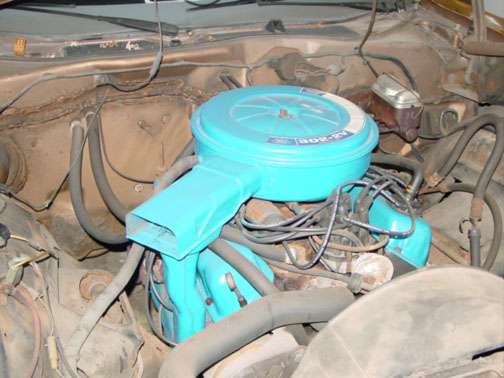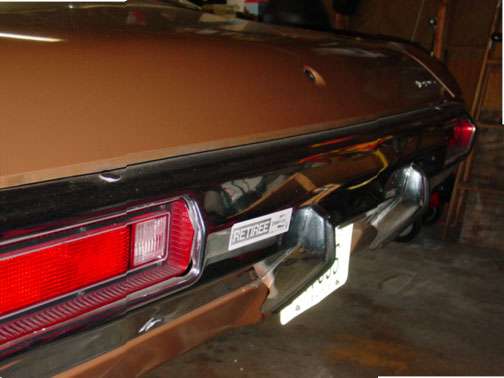 From my old friend Phil Paskvan of Toledo Ohio. Phil writes "Hey mike, In the interest of featuring every torino still on the road. Here's one I looked at yesterday that ought to be driving for a long time to come. It is a 72 Torino. 302 -c4 with 25k miles. The white top looked new but was original and It even had the original bias-ply tires. The gentleman who owns the car (i think his name is mark) said it was his mom's when new and he had only ever replaced the master cylinder. It had been repainted on the top side but was clean underneath. He had re-painted the air cleaner and valve covers, but basically all the car needed was armor-all on the interior and some mags. (ok, and a crate 460) and it would be a real gem.
He got it appraised at $4500 and told me to make an offer. The cool thing is my wife now wants her own torino. Of course with the new baby we have to be realistic. (hmm ...maybe he'll take payments)
if any one wants info send em my way and Ill pass it along.
Phil pmpaskvan@yahoo.com
sent a few pics feel free to edit."
Thanks Phil, I appreciate you thinking of the site! A gem.....