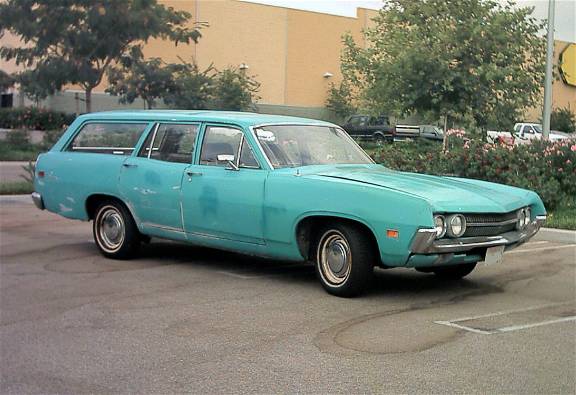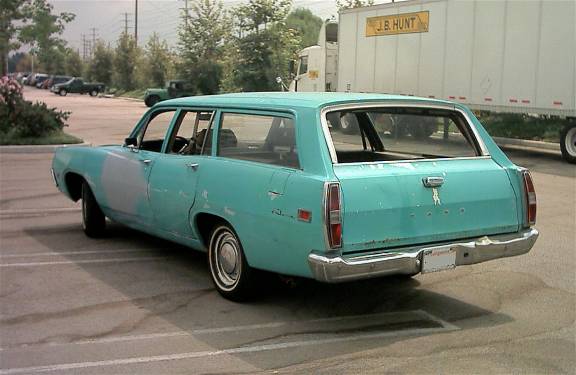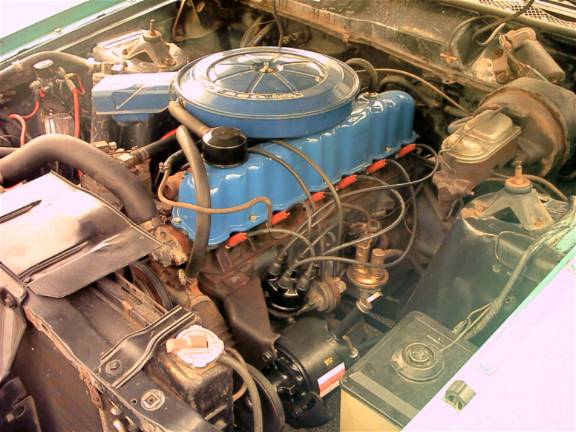 "Hi Mike! First, thanks for the great site! You and all of the folks who post here have been a great help in teaching me what's what with my old wagon. Second, attached are a couple of pics of said wagon for the gallery, if you're interested.
This is my new daily driver; a 1970-1/2 Falcon wagon....and yes, I know; it's a pile! Found it right here in Burbank where it had lain neglected (okay, abandoned) out behind an old gent's house since 1982, baking in the California sun. Gent's son got it running enough for me to drive home (max speed; 20 mph...good thing it was only 2 miles!) and I've been working on getting it up and running ever since (step 1; evict rodents.... ick!).
Originally plain-Jane Wimbeldon-White with a brown/Ginger interior. (Like the sun-baked turquoise? Me neither.) Powered by a 250 six backed by a C4 auto. Curiously for a base model, it came equipped with power steering, power front discs and dealer installed (though currently inoperable) air conditioning. Plans call for a mostly stock restoration (keeping the six, thank you!) with mechanical bits getting first attention. Of course, I have no idea what I'm doing so it may take a while.
Anyway, hope y'all like the pics and thanks again for the awesome site!
Regards,
R. Kevin McNutt Burbank, CA"