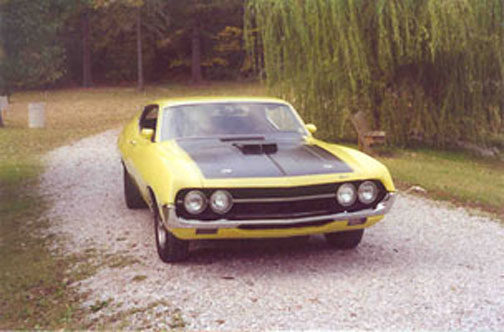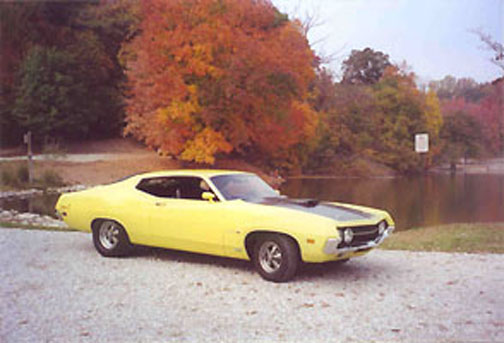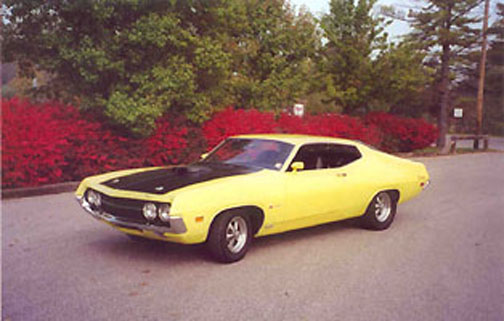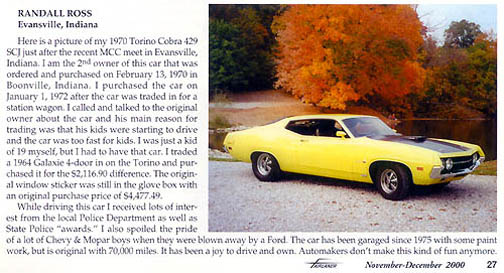 The following comes from Randall Ross of Evansville, Indiana. Randall writes "These photos/scans are of my 1970 Torino Cobra SCJ. At the My Classic Car show which showcased Richard Markarian's car on the stadium floor, I started to show the car on a regular basis. The car is all-original, and is a true SCJ with 780 Holley carburetion all the way down to the engine oil cooler. I have owned this vehicle for 30 years and I drove it regularly, on a daily basis, as a teenager. I hope you will post some of my photos on your web page.
Thanks, Randall Ross Evansville, IN"
Thanks Randall, Great Car! Love the Cragars also, gives it that 60's/70's muscle car feel. I hope I can keep mine for 30 Years. Thanks....