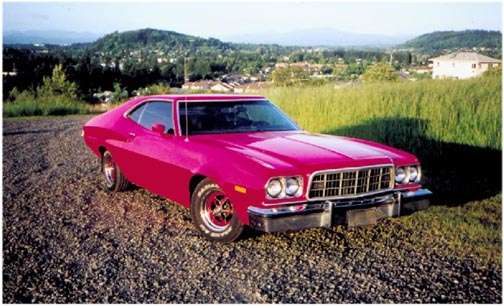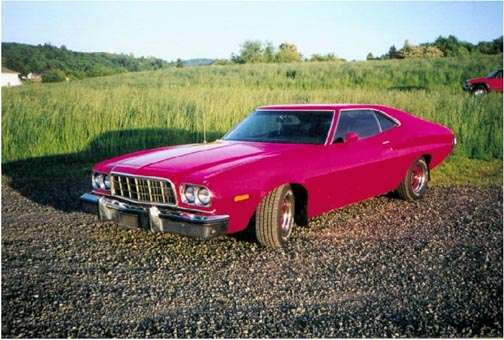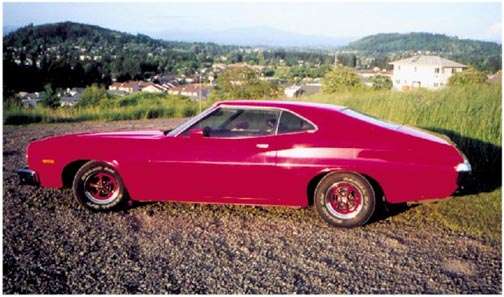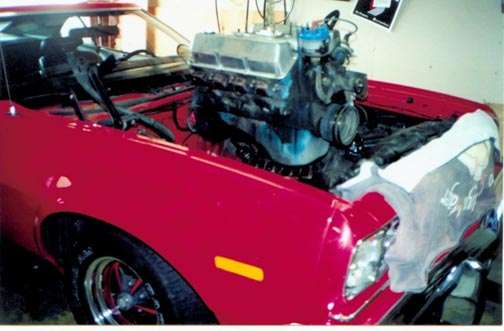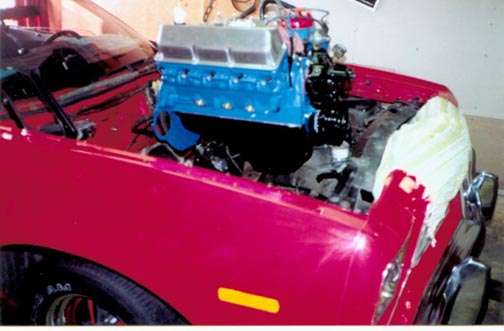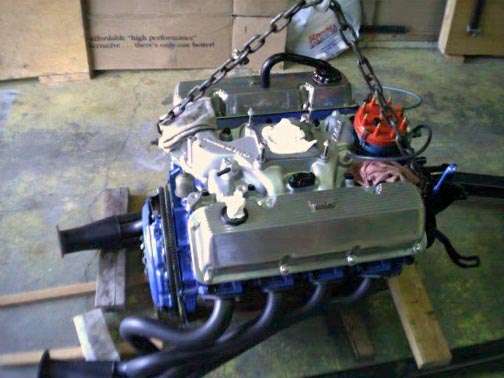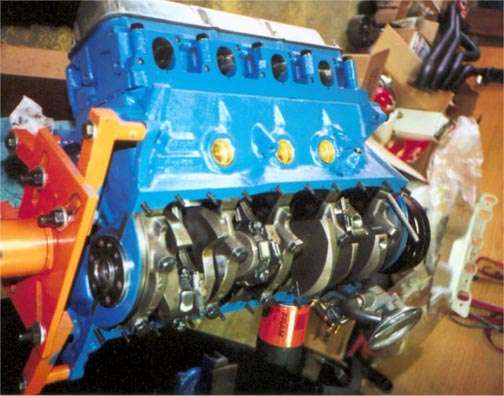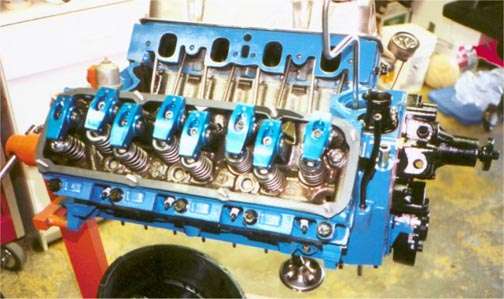 The following comes from Randy Adamson. Randy writes "Mike, Nice site. Been stopping over the last year or so and never had the time to write...1973 Gran Torino Sport (original "Q" code), 70 351C 2 Bolt Block 2V Heads w/Stainless Valves, .030 Hyperutectic Pistons ARP Rod Bolts, Crane PowerMax 272 Cam, MotorSport Roller Rockers, Edlebrock Performer Intake w/1" 4 Port Spacer, 780 Holley Vac Sec, DuraSpark Blue Ribbon Ignition, trunk mounted Battery, Hooker Super Comp Headers, 2-1/2 Pipes through Chrysler Hemi Mufflers. Centerforce I 11" Diaphragm clutch, 4 Speed Close-Ratio with Hurst Competition Plus Linkage. 9" w/Nodular Iron case and Dayton Pinion Support. 28 Spline axels, 4 pinion Trak-Lok at 3.00:1 ratio. Brakes - Spindles from 79 wagon w/thicker Police Rotors and larger bearings. All suspension components refitted with Polyurethane & grease fittings. Steering box - Saginaw (Ford Pattern) w/2.5:1 gears and control valve from 80's Firebird. 14" Magnum 500's with Grand AM's @ 245 60R14.
Here is some window sticker stuff from the original which I still have. 
Data from 1973 Window Sticker:
 1973 Ford Gran Torino 2 Door Sports Roof, "63R" code -          MSRP: $ 3154.99
 Color, (2B) Bright Red N/C
 351 CID 4V 8 Cylinder Engine, "Q" code N/C 
 Four-Speed Manual Transmission with Hurst Shifter N/C 
 Power Front Disc Brakes $68.28 
 Power Steering $112.07 
 Deluxe Bumper Group $42.00 
 Laser Stripe $37.99 
 Dual Rear Seat Speakers $32.18 
 AM Radio $64.37 
 Interval Windshield Wipers $25.37 
 Rally Equipment Group $385.37 
 Deluxe Belts $41.89 
 (5) Magnum 500 Chrome Wheels $116.99 
 (5) G70X14 Wide Oval Belted Bias Ply Sidewall Tires w/Raised White Letters N/C 
 Dual Racing Mirrors N/C 
 Black Pleated Vinyl Seat Trim, Color Keyed Carpeting (Black) N/C 
 Total Options, plus ($223.99 transportation charges): $ 1,153.50 Total:   $ 4308.49 "
Thanks Randy, some really great stuff. Randy has also donated some tools, a compression ratio calcualtor and an Excel spreadsheet which allows you to calculate final drive speed using RPM, Gear ratio, and Tire Diameter. I will post them on their own page. Thanks!