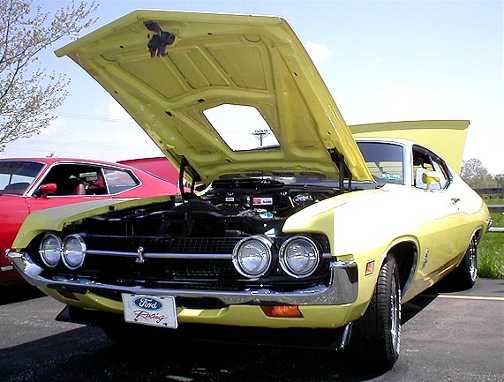 The following comes from Randy Cook of Kearneysville West Virginia. "1971 Torino Cobra for your guest section. Picture taken at Gettysburg PA Battlefield meet today 5-4-03."
Thanks Randy, very, very, nice!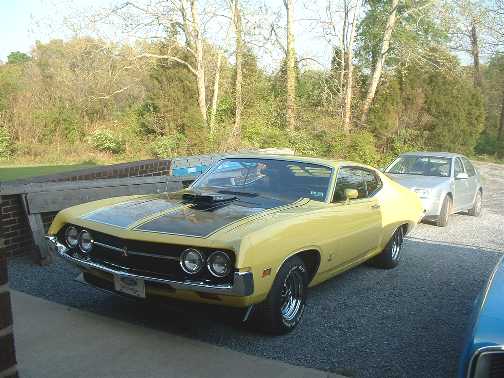 5-26-2003 - "Mike, I thought I would enclose some more pictures of my cars. I have a 71 Cobra with a 429 CJ that has been warmed up a little. Really nice car, I have owned for 5 years and have worked on and dropped a lot of money in but it well worth it. It has PB, magnum 500's, louvers, bench seat with auto on column. It is extremely strong with 3:91's and is a great car. I try to make as many shows as I can get to. My other car is a 70 Cyclone Spoiler with 429 CJ, PS, PB, Console, Gauge package, ram air, it is sweet. Mercury really designed a nice car for 70. It runs strong, handles good and is a great cruiser. Thank You for all your hard work on this site. It is really appreciated, I look forward to it."
Thanks Randy, sweet car, looks fantastic! Thanks...