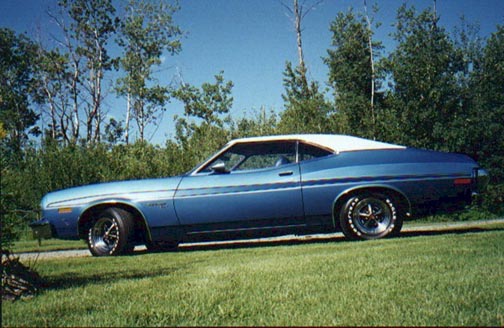 I received this email from Randy and Dianne Johnson. Randy writes "Hi Michael,
This is a 1973 Gran Torino Sport. It has 46000 orig miles on it. It has a 351 Clev 4V with a C-6 trans. I purchased it July 1st from the original owner. My wife and I have had it to 4 shows where it has placed one 1st and two 2nds. The original owner should be very proud the way he care for the car this past 27 years.
Randy"
Randy, what a beautiful car! I agree the previous owner should be proud and so should you for recognizing what this car is! Congratulations on your trophies and the ones to come....