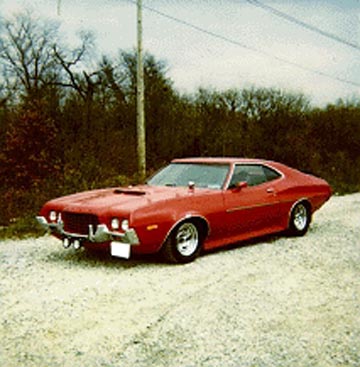 I received this picture from Mike in Ohio. Mike writes "I figured since i had a pic of my little driver i would send it in .
Oh yeah by the way here are it`s stats
351 C J ,1050 dominator , tci C-6 (big mistake ,they can stick to G.M. cause they don`t know ford ) 3500 stall , 4:62 rear 9 in. with a mini spool
crower 609 lift hyd cam, susp is stock even to both sway bars but lowered correctly and alignable ,oh yeah one last thing 42,000 miles had 34,000 when i got it but it likes to drive that`s it so far but i`ve got the weiand 2X4 int. and 660 holley`s for the spring."
Definitely looks tough! Thanks...