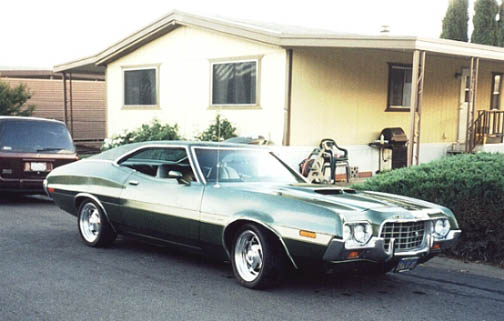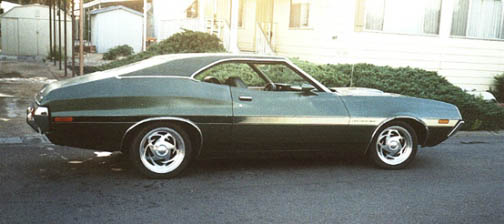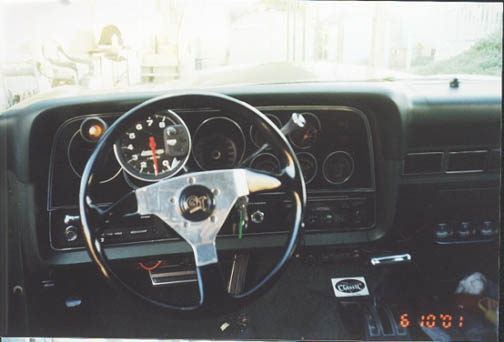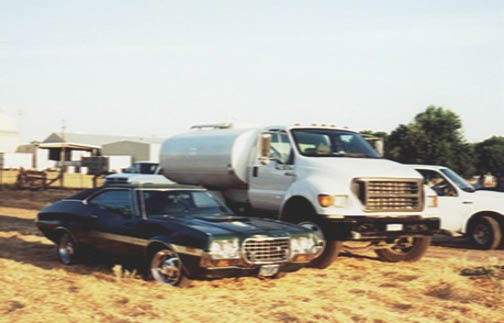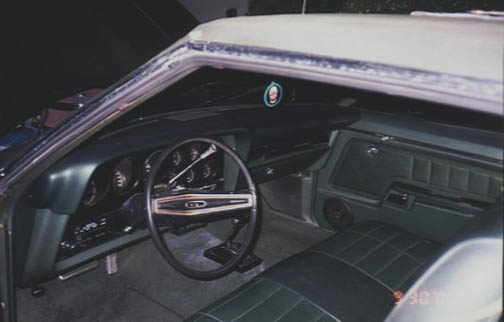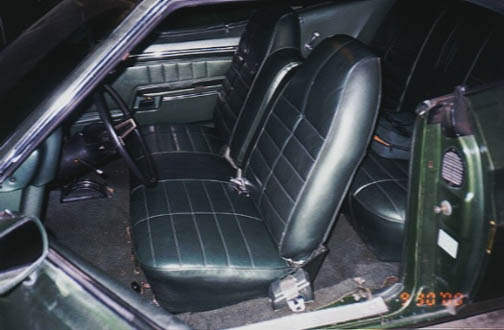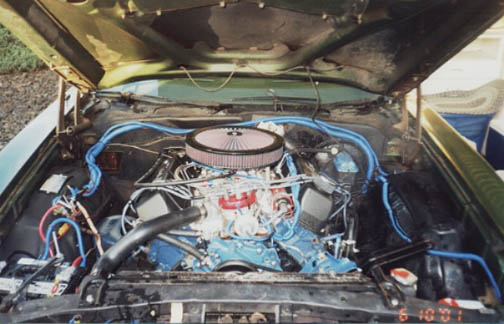 The following comes from Rich Phelan of Sacramento, California. Rich writes "Hi Mike from Rich Phelan in Sacramento California I love your site,it just keeps getting better. I check it daily to see all the new posts. Well I finally got some half descent pics of the 72 Gran Torino Sport. It was originally a q-code 351C 4V. I destroyed the motor drag racing and decided to swap in a 460. Specs on the engine is used 71 long block ,rebuilt the heads w/mild porting and Comp Cams Springs, Comp Cams camshaft 490 lift 278 adv. duration. Comps studs and guideplates and Crane Energizer roller rocker arms. Trick Flow valve covers,Weiland Stealth 8012 intake , Edelbrock 750 cfm Carburetor, Hooker Super Comp Headers, dual 2 1/2 exhaust,h-pipe and two chamber Flow Master mufflers, Pertronix Igniter ignition, Jacobs 8.5mm plug wires, twin 12" Imperial electric fans, new water pump and fuel pump. The C6 needs a rebuild and shift kit . 325 open 9" in back . All said it runs mid 14s with little to no traction. BTW I put 17x8 inch Eagle Alloy wheels and Kuhmo 255/40Z17 tires front and back upgrading soon to 275s, I installed a factory floor shifter minus the console,Grant steering wheel and Auto Gage 8,000 Rpm Tach w/Shift Light.
Future plans include a fresh paint job,black vinyl top, and new carpet , maybe few more performance bolt ons. Eventually a BB Crate from ford racing or a shortblock w forged pistons and NOS kit which ever is cheaper."
Thanks Rich, the car is looking great! The wheels are very sharp, and it sounds like it is a monster! Very nice indeed.....