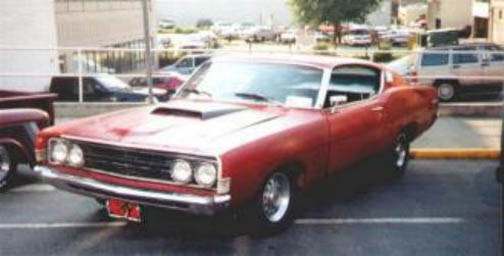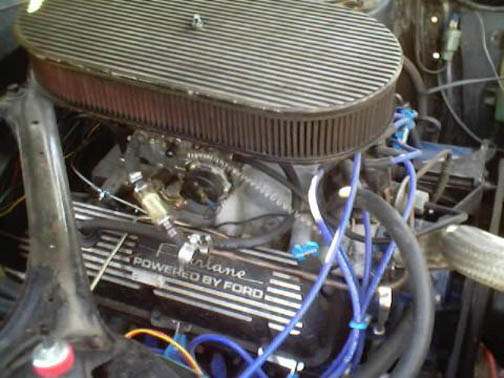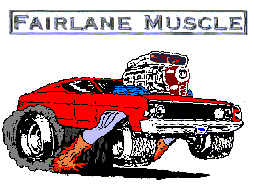 The following comes from Rick in British Columbia, Canada. Rick writes "Mike, here's a picture of my 68 Fairlane 500 Fastback and motor. Its a 289 with an Erson 280* cam, Edelbrock Streetmaster 289 intake, Flowtech headers, plus some internal mods. It has a rebuilt C4 with shift kit, and a 8in. with 3.55 gears. The front suspension is all new, with 1 in. lowered upper control arms, all new bushings, brakes, new rear leafs, and GT rims in 14in. with 205/70/14 front and 215/70/14 back. Im welding in 1/4 panels, and have new fenders, doors, and hood going on shortly.
Im also including an animation I did a few years ago of the 68 Fairlane with the blower on it for your enjoyment, and a Fairlane script on fire.
Rick BC, Canada"
Thanks Rick, love the car and really love the animations!!! Very cool!
Thanks.....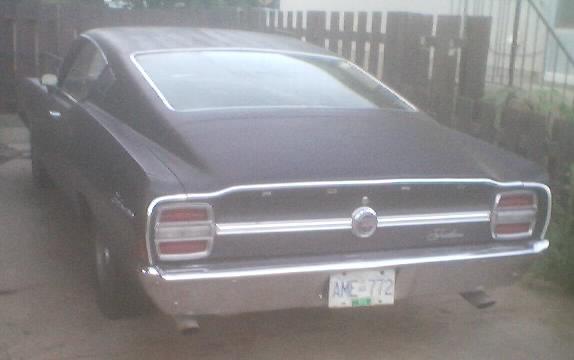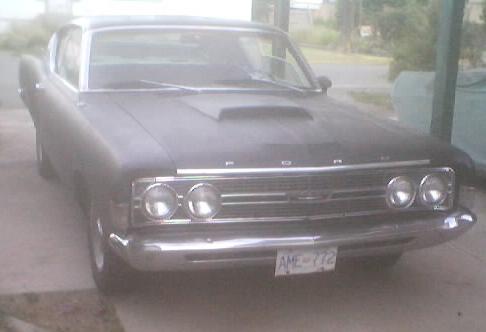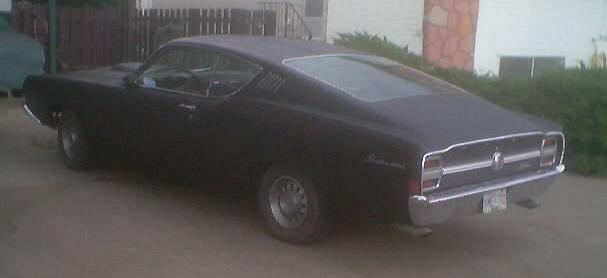 07-30-2002 - "Mike, I finally primered the whole car. She's all black now. Finished off most of the body work, just thought Id show you how nice she looks now.
Rick"

9-17-2002 - "Hi Mike, I got another car this week. Its a 68 Torino Coupe, with a Y code 390/C6 disk brakes, bench seat, mint blue cloth and vinyl interior. It runs real good, so much for using it as a parts car,lol.
Rick W."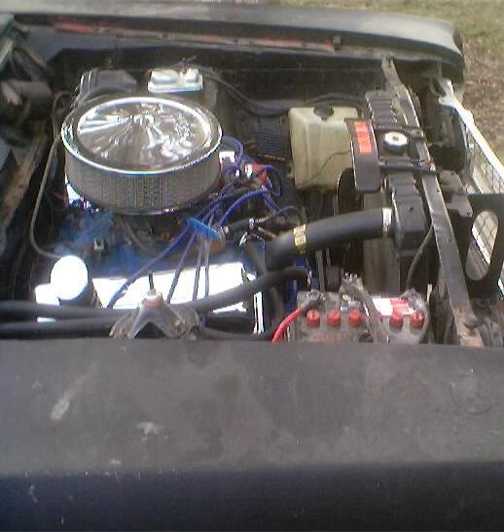 Click on above picture to hear it!! (file size 779k)
4-07-2003 - "Remember I bought a '68 Torino coupe last year with a 390 in it. Well, I swapped the drivetrain into my 68 Fairlane Fastback. I swapped in the 390/C6, 9in. and put in a 3.25 posi center, the disk brakes plus all other parts needed. I put on a cast iron 4 barrel intake, 750 Holley VS, and installing a 428CJ cam soon. It has 2-1/4" h-pipe full exhaust on the stock manifolds. I also added bucket seats from a 69 Torino, floor shifter, and tracking down a ram-air and A/C set-up.
Enclosed is a sound bite of the car after the swap, and the motor in the Fairlane. :) Hope you enjoy.
Rick W"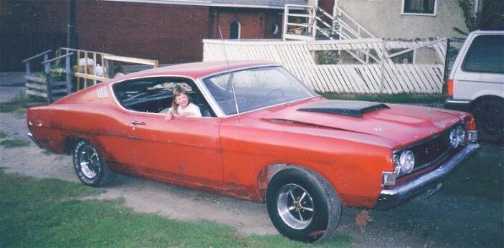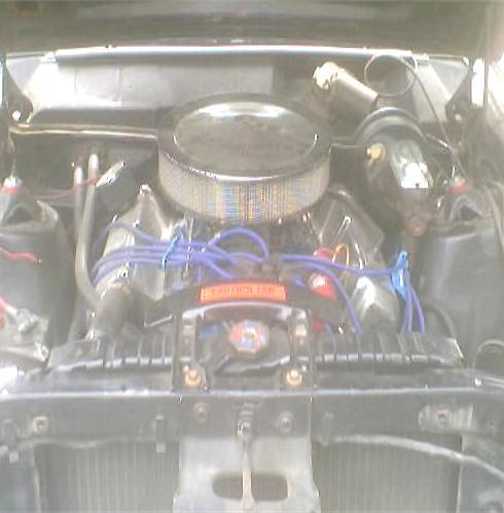 8-11-2003 - "Hi there, hope your summer is going well. Here's a picture of my 68 Fairlane when I first got it. I put on my Cougar hood scoop, hood pins, did a quicky red paint job on the front end (it was white) and put on some magnums. Big change from what it looks like now huh.... Thanx alot for a great site. I also included another picture of the 390 thats in it now :)
Rick"