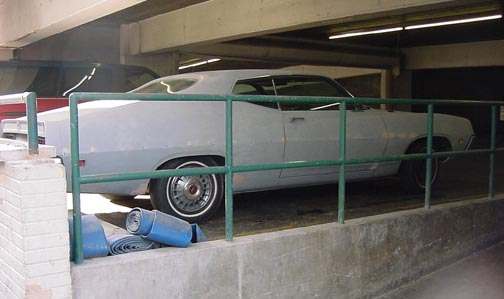 I received the following from Rob Disner. Rob writes "Mike, Here's a picture of my latest project, a 1970 Sportsroof. Was headed off to the crusher until I offered the guy $400 bucks for it. It has liberal amounts of surface rust and bondo, but also has disc brakes, a real straight rust-free frame, and the original 351 Cleveland still purring under the hood. The interior is Ivy Green with a bench seat. Hoping to clean it up, pop in a 4-barrel Holley and dual exhaust, and get it back to the original greenish/gold color sometime this summer.
You've got a great looking site. Keep up the good work.
Rob Disner Network Technician LA IBX"
Thanks Rob. Another Torino saved and soon to be restored to it's former glory!! Good job and we thank you.....