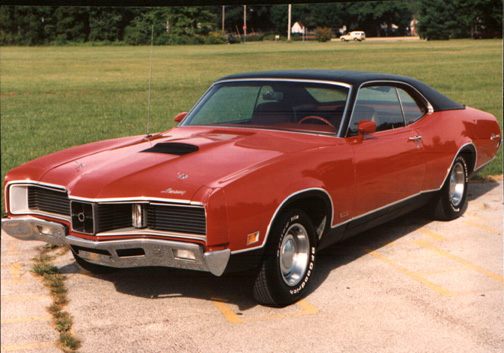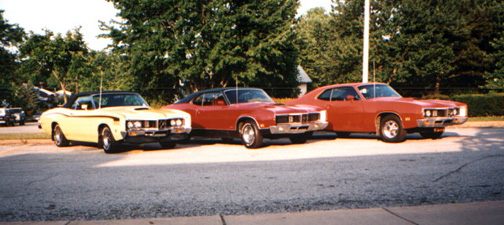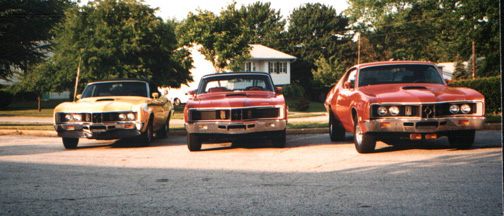 The following photos were sent to be by Robert Day of the Cyclone / Torino Registry fame. Robert writes "
Yellow one of none 71 Cyclone Spoiler convertable. Basically stock except for using all roof, support and mechanism from a Torino. This is the same thing 68-9 Montegos did with Torino equipment. Preproduction plans mention a convertable option- but none were built. I drive it everywhere, even to Fairlane Club meets in MI or TN, don't own a trailer !
Dark red 70 Cyclone GT. Possibly used by a Gran National factory Ford driver as a promo car 9-12/69. Very early built, the factory even left off some interior badges, and made other mistakes. Bought in 85 for potential parts car- found out the history- had to put it back together. Contains almost all options and original paint, 51k miles.
Bright Red 71 Cyclone. The one that started the Merc thing, found at a small dealership after being hit head on in my 70 Torino GT. One of 444, original paint except where the rust has been fixed a few times. Now has 195,000 and the 351C-4V has not been rebuilt!"
Nice cars Robert! If I didn't own a Torino, I would own a Cyclone.