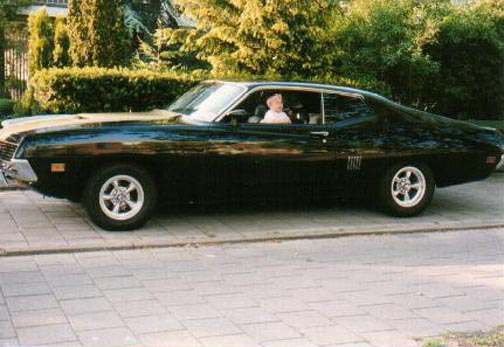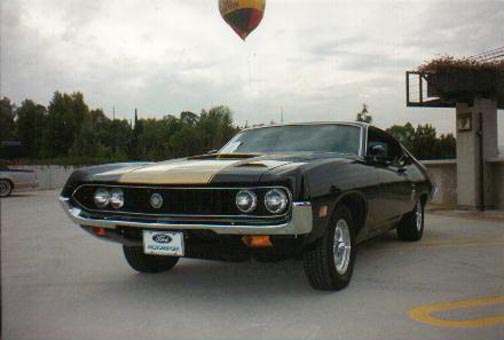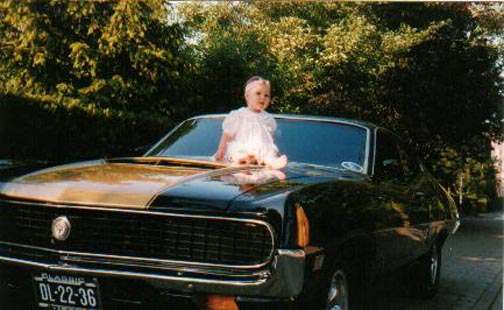 I received the following from Ronald Krul of the Netherlands. Ronald writes "Hi Mike great site ! I am a member of the FCA Here a picture of my 1970 Torino GT with bench seats and hideaway headlights It's equiped with a N code 429 and C6. It has Hooker Super Competition headers and a 3.50 9 inch gear, air conditioning, PS and disk brakes. It runs great.
Greetings : Ronald Krul City : Den haag, Netherlands"
Thanks Ronald, it runs great.... and looks great too! Now I am assuming the baby did not come with it. Always good to hear from our friends in the Netherlands....and there's quite a few of you! Thanks again, the pictures are great......