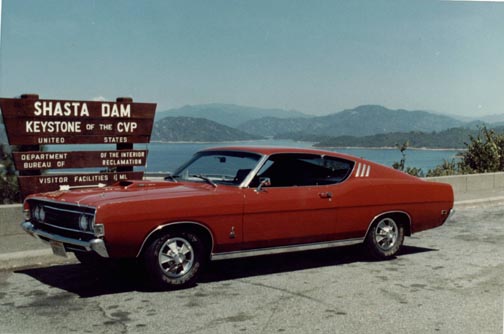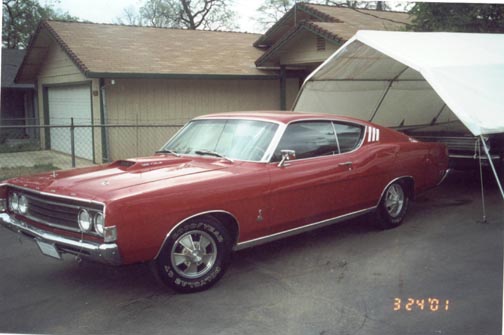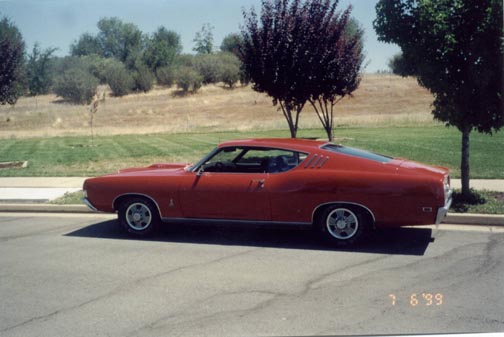 The following comes from Ronnie Widener in California. Ronnie writes "My name is Ronnie L. Widener and i have an original 1969 special order Torino Cobra that has NASCAR running gear. Everything is still just as I took delivery except i replaced the Mallory ignition with a Jacobs system. The car was special ordered for me by the Ford dealer who was a friend of mine and still has the original Goodyear Polyglass tires. Mine has a few things that other Fairlane club members have said they never saw on one. The motor was pulled and bored and blueprinted by the dealer and it has noi smog equipment even though i live in Calif. I would like to find other Torino Cobra owners if there are any in this area. My car is in the Hemmings Motor News online car show if anyone wants to look. Thanks Ronnie L. Widener"
Thanks Ronnie, that is one special car. Wow, definitely an original!
8-23-2003 - "Mike, After receiving the latest registry breakdown from Marti Auto works which breaks every 69 Cobra down from total number made right through body style, gear ratio, & etc., I have one of only 29 that was made in the configuration mine is. Dave Dochernet who is in the process of restoring his Father's has one of the 29. Mine is still completely like I got it from the dealer except I changed the ignition from a Mallory to Jacobs.I still have the original Goodyear Polyglas Tires on it. The pictures are on page 5 but I just found out that it is this rare when I got the latest Fairlaner magazine which published the registry from Marti. I know it is listed in both his and Jon Huntley's, but the president of the Fairlane Club came to my house and spent over an hour checking mine out. He said he couldn't believe it hadn't been restored."
Ron Widener