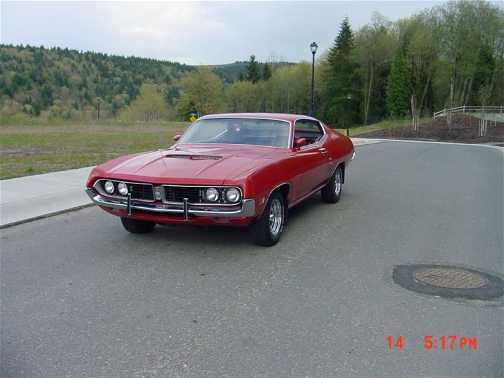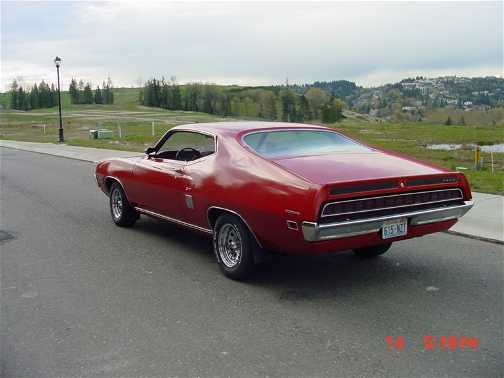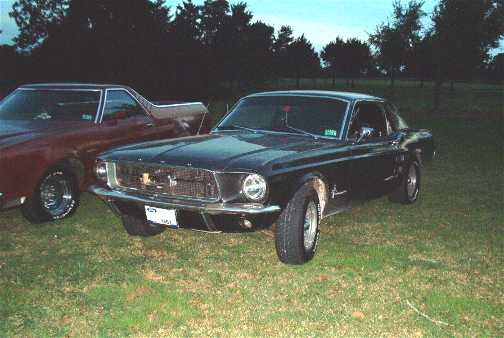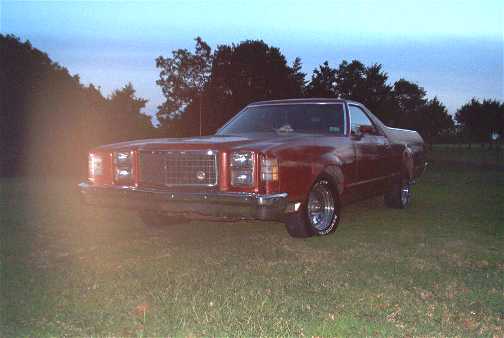 The following comes from Ryan Farmer of Ada, Oklahoma. Ryan writes "Hey, My name is Ryan Farmer. I live in Ada, Oklahoma. I am 20 years old and currently own three classic fords. The first of which I just recently purchased from E-Bay. It is a 1970 Torino GT. It has the 351 2V that has cince been converted to an Edelbrock 4V with Edelbrock performer 351C intake. It also has the C4 automatic. The second is a 1978 Ranchero GT that I inherited from my great grandfather who currently lives in Mojave, California. This vehicle sat without being used for 7 years. We changed the basic tune up stuff (plugs, wires, etc.) and all the fluids and drove it 1500 miles home with no problems whatsoever. It has a 351M with a c4 auto. It has a Brougham interior with all the options such as tilt, cruise, power windows, power seat, and it all works great. The third is my first classic Ford and is still my baby and lifelong project. It is a 1967 Mustang with a 289 and a C4. I recently upgraded the stock suspension with performace springs and polyurethane bushings everywhere. I also converted it from manual drum brakes to power disc with a donar 1978 Granada. I do have a few questions about my Torino. It is a 1970 model, but the grille appears to be 1971. I have the history on the vehicle. I am the third owner and the vehicle has only been out of the original owner's hands since December 2002. It is completely original with the exception of the paint and the wheels. My question is, could my Torino possibly be a very late 1970 model and have the 1971 grille? Also, I have a question about the paint. The color was originally T code Red. Now it appears to be Calypso Coral, or Vermillion as it was called for the Torino line. I am enclosing pics of all of my cars. Please give me your opinion as to the color of my Torino and any info you may have on the 71 grille. I know it seems like I am a little spoiled owning three classics, but trust me I lucked into owning these three great cars. I dont have a new car like most of my friends or the payment that goes along with it, therefore I can afford to own and maintain these cars.
Thanks, Ryan
P.S. I love your internet page. I hope to one day see my cars in your guest cars page. Keep those Fords rollin and stompin bowties."
Thanks Ryan, I don't think you're spoiled... just darn lucky! You have some great cars there! As for the grille, it definitely is a 71 grill. I doubt if it came from the factory that way, but with Ford you never know. Can't tell the color from the pictures because Calypso Coral will look red in photographs (I know because that is the color of mine). If it is Calypso Coral, it is orange, plain and simple. Thanks....