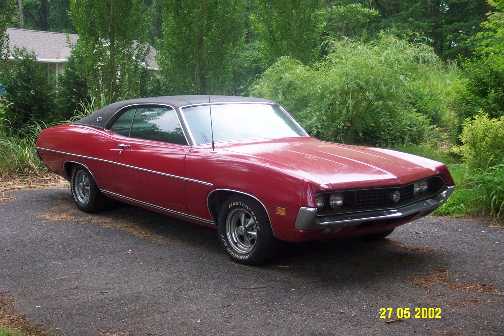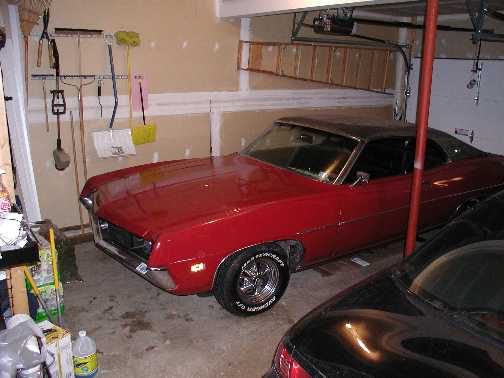 The following comes from Steve in Elliot City, Maryland. Steve writes "Hi Mike, My names Steve, I am 16 and I live in Ellicott City Maryland, and this is my first car. It is a 1970 Torino Brougham with a 351 Cleveland. It is mostly original except for the paint. Everything is also original in the interior accept for a dash clock that I added. I still have the original wheels, but I like the Cragars better. I am restoring the car and I plan to take it to Carlisle this spring. I also really like your site and it has helped me find a good deal of parts that I need. Steve"
Thanks Steve, you're a lucky guy to have such a beautiful car as your first! I agree the Cragars look great. Thanks, and glad the site has helped...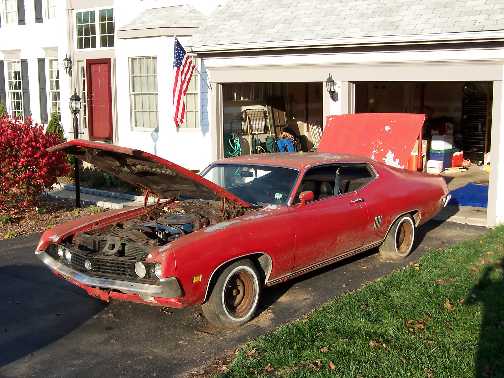 2-10-2004 - "Hey Mike, I just wanted to send in some pictures of my Torinos for the website since it has been a while since i sent in my first pictures of my Torino Brougham. I still have the Brougham but it is currently at the shop where I am haven new quarter panels and paint put on. So lately i have been working on this '70 GT that i picked up a few months back, it has a 351 4v, and a C-4 Trans with only 53,000 miles on it. I have already begun tearing the car apart and catologin in in my basement, and i plan to restore this car when i come back from college. So enough talk here are the pictures of car... sorry they are alittle big.
Thanks, Steve from Ellicott City"