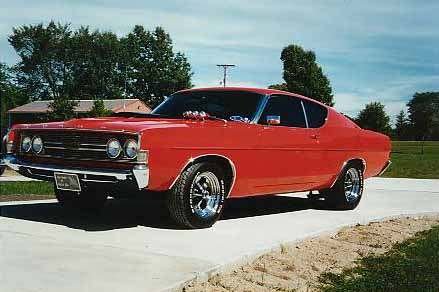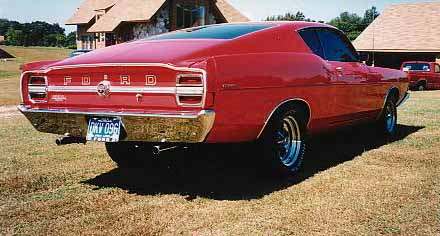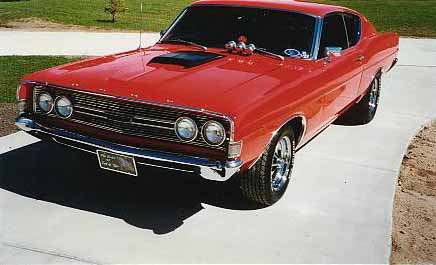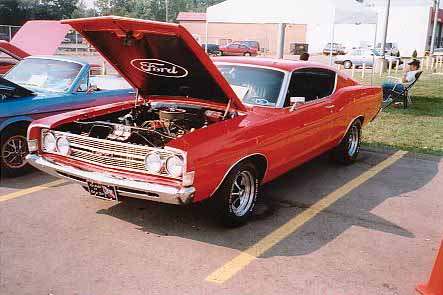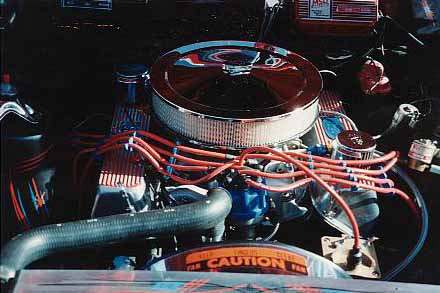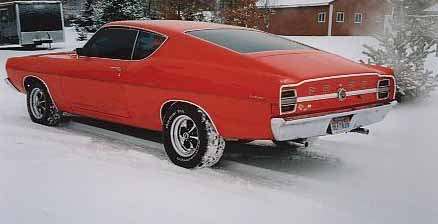 The following comes from Ted Lupu of Brighton, Michigan. Ted writes "MIKE, MY NAME IS TED LUPU, I HAVE OWNED THIS CAR FOR THE PAST 12 YEARS. ITS GOT A 351-C WITH A C-6 TRANS. I TOO GREW UP IN THE MOTOR CITY, AND GOT TO SEE ALL THE FINE FORDS IN THE 60'S-70'S. I LIVE IN BRIGHTON NOW, I'M ALSO A MEMBER OF FCA, AND THE FAIRLANE E-GROUP. I FOUND YOUR WEB PAGE ONE DAY WHILE LOOKING FOR TORINO STUFF. YOU SURE MADE MY DAY WHEN I LOGGED ONTO IT. YOU SURE DID ONE HELL OF A JOB ON IT, AND A LOT OF HARD WORK WENT INTO IT. I LOG ONTO IT AT LEST THREE TIMES A WEEK, IT'S JUST GREAT TO FINALLY GET TO CHECK OUT TORINO STUFF. YEARS AGO YOU COULDN'T FIND ANY TORINO PARTS. THANKS AGAIN MIKE, I HOPE TO MEET YOU SOME DAY, I'M AT THE DREAM CRUISE EVERY YEAR, AND MOST OF THE BIG FORD SHOWS. I JUST GOT THIS SCANNER THE OTHER DAY, I SURE HOPE THESE PICTURES ARE COMING OUT OK. I CAN'T WAIT TO SEE YOUR 429-COBRA, MY BROTHER RICK HAS A 70 TORINO GT CONVERTIBLE WE JUST FINISHED LAST SUMMER. HE ALSO IS A FCA MEMBER. HE DROVE IT TO THE FCA NATIONALS IN TENN. LAST SUMMER, TOOK HOME A FIRST PLACE. SOON AS I GET A PICTURE I WILL SEND IT TO YOU. WON'T BE LONG NOW SPRING IS ALL MOST HERE!!!!!!!!!!!!"
Thanks Ted, absolutely BEAUTIFUL car! You should be extremely proud of what you have accomplished there. We definitely have to meet this cruising season, I would still like to get a mini-meet or something going. Thanks again for the great pictures...they came out great! And I definitely want to see your brother's car too!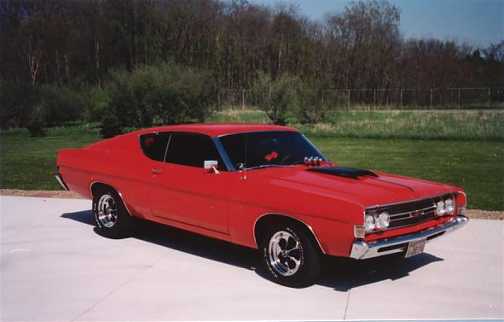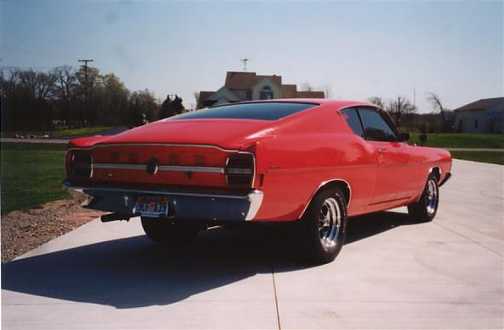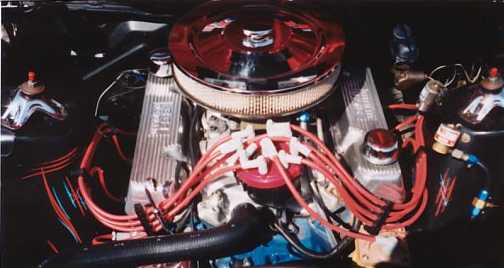 03-30-2003 - "MIKE HERE ARE SOME UP DATED SHOTS OF MY 68 TORINO GT. PLEASE ADD TO YOUR TORINO GALLERY. THANKS TED."