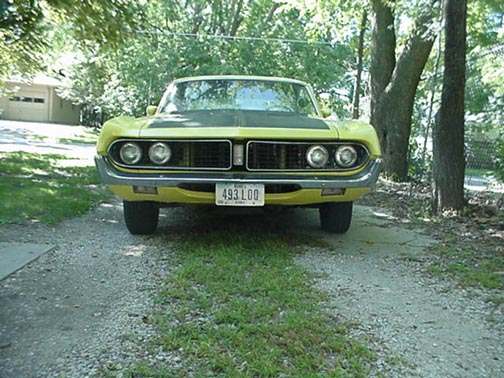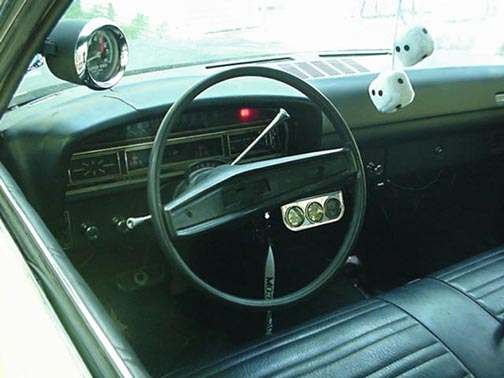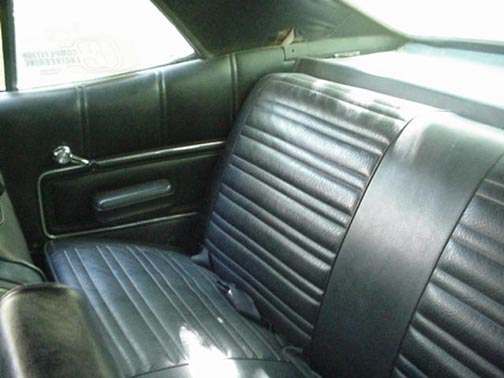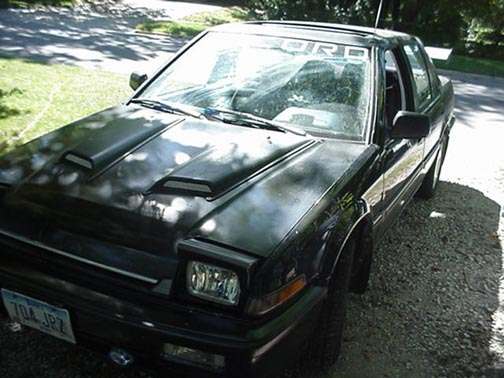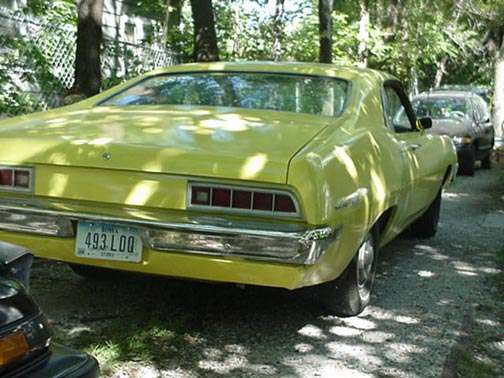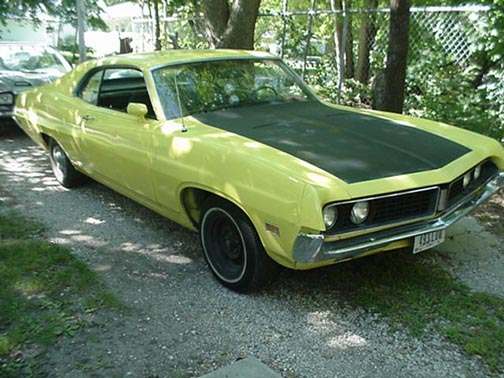 The following is an update from Tim Lien of Ames, Iowa. Tim writes "Here's a report to ad a little closure to the story of one of the most abused Torinos on the face of this earth (the saga, "as the torino turns"). Over the summer I spent my days working out kinks in my brake system, building up and tuning my motor (unfortunately no pics), and doing a whole lot of body work. I welded some scrap metal in place (all I had was a 220V 80 watt stick welder, darn!!) where the quarter panels used to be. Now there aren't any gaping holes on the car. I chose to paint the car in a cobra scheme, and yes it is still a 500 I know. The yellow is matched from a 2002 Mustang Cobra (the color is Zinc Oxide Yellow). The hood paint is actually matched from ford to be the same as a 1969 Mach One's hood. I also managed to piece together a new exhaust system, interior, and added a few aftermarket guages. My torino was rollin march of this year and painted in august. I started (feb of 2002) with a 250 dollar neglected automobile, and now I have a beauty that was recently appraised (september 2002) to be worth over $4000. I think the appraisal might have been a bit exaggerated though. I figure that's pretty good for a 17 year old working part time at a grocery store. Anyway, i just bought some keystone klassics that'll go on this spring. Plans are to paint my car black in the spring after a little more minor body work, and jack up the back end for some fatties. Thanks mike for the great website, and to all the supportive (sometimes sympathetic) torino lovers in the forum. ~Tim "torino" Lien
PS Hope you don't mind the pic of the ricer, I helped one of my friends build it (owned by Justin Larson). Its a 5 speed 4 cylinder 16 valve. I did the scoops, and put together a full modified exhaust system including headers and a cat replacement). Although I'm not much into ricers, this has gotta be the fastest 1988 Honda Accord (LXI) I've ever ridden in!!"
Thanks Tim, you're right, not bad for a 17 year old working at a grocery store! You're doing a GREAT job, keep it up! You make us old foggies PROUD!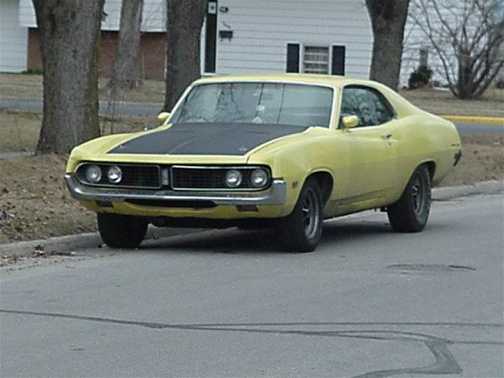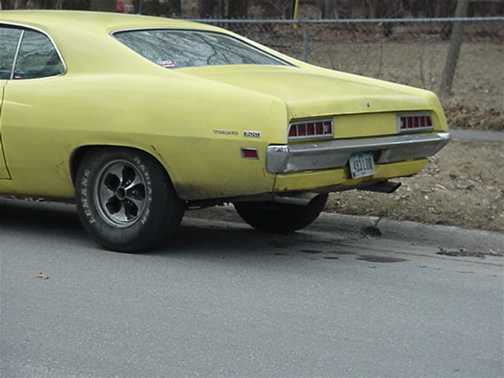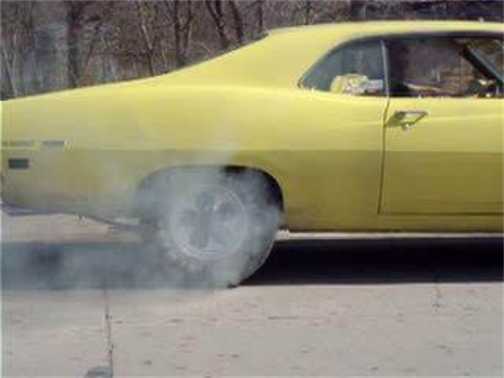 3-25-2003 - "Hi Mike, I've gotten a little done with my torino, it has an all new stance and i built up the motor a bit after I added a new c-4 transmission with a b&m shift kit. Next on the agenda is to add a boss 429 hood scoop. Oh yeah, that movie inspired me to make a couple of my own. My camera is lacking so they are about 15 seconds a piece." (see new video page)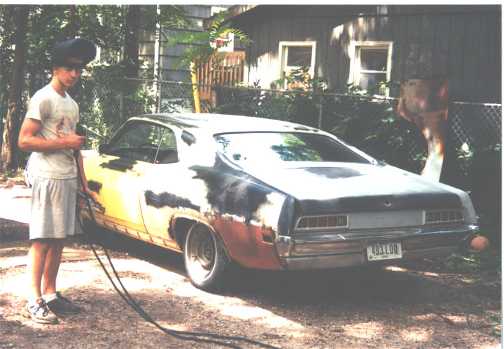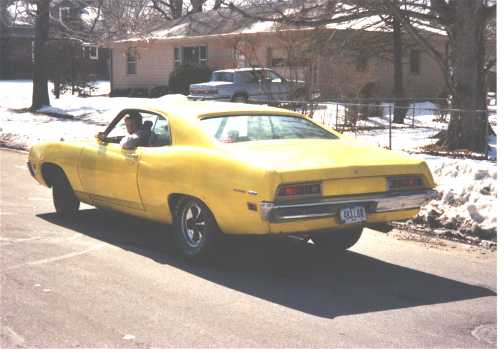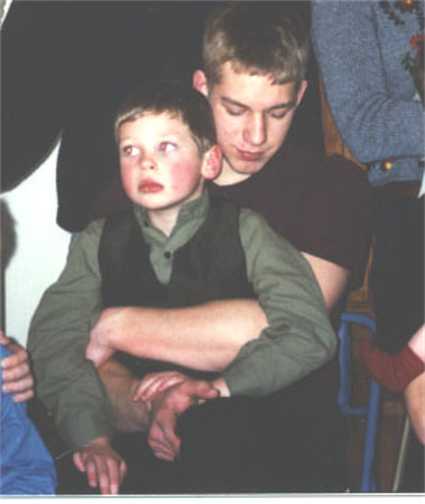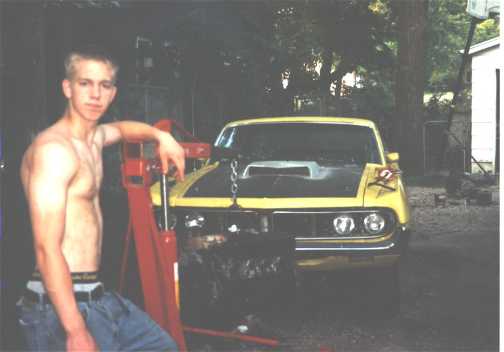 4-12-2004 - "I dug up some more torino resto pics, and I should have more for my green torino's build up in the next couple days. Two of the pics are prepaint body work and pre paint prep. The third was recently when i pulled the motor out of the yellow torino, gettin ready to put something a little more beefy in, notice i haven't finished my cobra scoop yet, oops. Hard to believe tho that the white torino turned into the yellow one!"