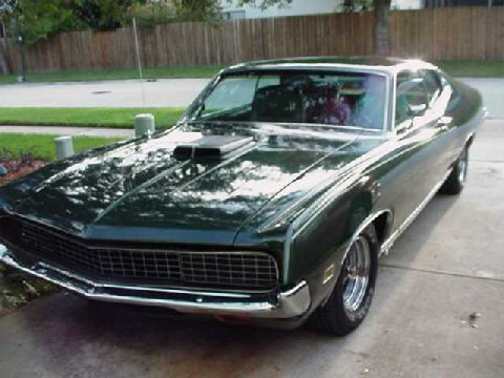 Mike, One more picture towards your goal. I've been meaning to send this along to you for some time.
I'm Tim McNeil from Clearwater, Florida. This is my 1971 Torino. It has a 351-4v shaker, C6 w/ shift-kit, 9 inch limited slip, hideaways, bucket seats and floor shift console. The engine has recently been "freshened" as they say. I'm planning on deleting the power steering, adding Blue Thunder intake, Holley carb of some sort, MSD 6AL and headers.
I have set up a vanity web site for my car at www.351-4v.net

. I'd like your permission to post a link to your site and your forum on my site.
Considering how long it has taken me to get my site barely operational, I don't see how you find time to do such a great job with your site and your forum. We all appreciate your hard work.
Thank you, Tim McNeil