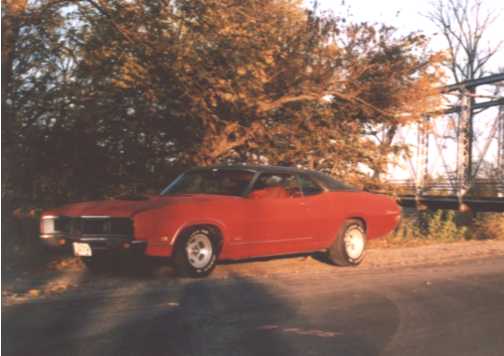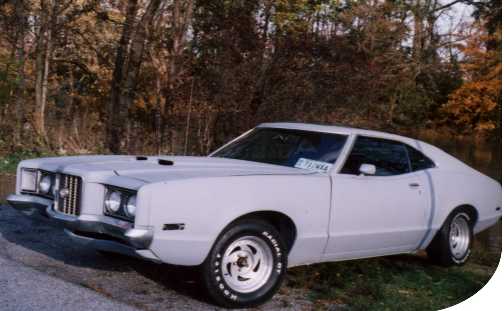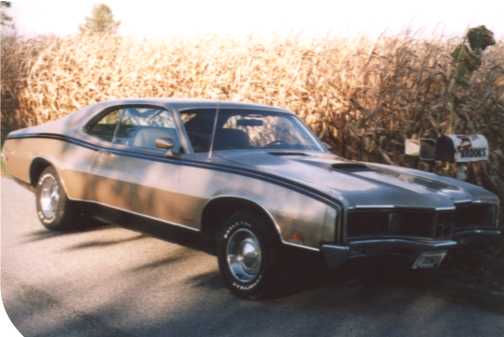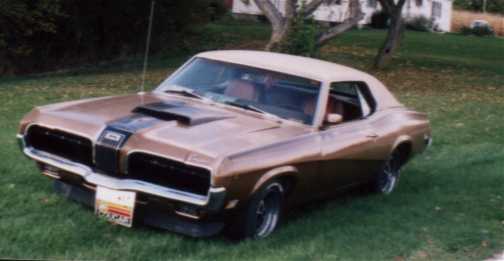 "Sir, Hello from a Air Force Member currently stationed In Florida at Eglin A.F.B. in the Ft. Walton Beach area. Here are some photos and some lines for your great site. Hope I don't confuse you or ramble too much as I have a few things to say. Doesn't seem long ago I seen a sideliner in a Car Mag (Car Craft?) and checked out your site and now look at it! The Forum Really kicks butt! Sorry to hear about your plight on the Torino Power hernia to your Qtr. but looks like things are coming around nicely. Plus gives me ideas on how it will be when I ever get the time, money and chance to do such a endeavor on my "owned" since High School (1981) '70 Cyclone GT (red). OK, the photos, The Red '70 Cyclone GT as I said I've had since 1981, currently running a transplanted '74 351W Auto. (from LTD) nothing fancy or neck breaking, but back in the 80's that midsized Merc embarrassed alot of the Camaro's of the day! With that very driveline....FUN! Still is. The Media Blasted, primer Gray '72 Montego GT I have had since 1986. Bought it while stationed at Moody A.F.B. Ga. Hailed from Colorado Springs Co. Has a 351C,Auto, from a '73 Mustang. Only prob is, previous owner decided to put a "NationWise" (remember those?) Sun roof in it. I get wore out about it all the time. Not much luck with original drivelines, well not quite like that, both previous C's developed blowby, hence wanted to keep them going so transplanted. Gold '70 Cyclone, acquired in 1990, still has it's 351C 4bbl Auto driveline. Decided to take it back closer to it's original Paint job, getting it just "painted" took 6 mos, two days out of the shop, rearended right in front of Moody A.F.B. Came to Ga. via Tx. '70 Cougar, 302 from a LTD 2, (See a LTD trend?) but I didn't do that. Bought it that way. All now reside in Ohio, near Lima in a little town called Delphos. Like I said I am in the military, but this Spring I am at 20 years and I am RETIRING to try something else. So will be back and in range of all the "Happenings"! All Mercs made it to Ohio under their own power (except the "Pony" car it tried with fits til KY another story), all acquired for a running average of $850 a piece. So they are not show pieces, but I like em and I drive them much as I can. Have a few others, old High School '70 Cougar, '67 Cougar "Ongoing Project" since 1990. Like to get the '67 stuffed full of FE block for it's a standard. The others, with their smallblocks and autos are fun, can't imagine what a car like yours or a PONY car with a FE in it and stick shift would be like, can only drool and dream. Have you ever met up with Joe Helbling of the Montego GT site? We attended and met him and the others that went to his inaugral get together in Sept 2001. Though we didn't have opportunity to take our '72 there. Then I see on his site he was up for Woodward in 2002. And once again in Mi. for another Montego GT meet was somewhere just a few months back. I have met a few good guys from that site, but being in the military it's hard to keep up and make commitments. Well I have rambled far too much, time to put a end to this and hit send. Hope you can use the photo's to add to a ever growing and great site. I recall checking out your site early on and using the "power to weight" calculator at first. Really turned into something good! Hope to make a few events in Michigan, esp. the Woodward cruise, which may I ask, how do you keep yours cool in a hot August Cruise? Electric Fan? Going to close for now, sorry if too rambling, again good luck and great site!
Todd and Karen Brooks, currently Eglin A.F.B. Florida."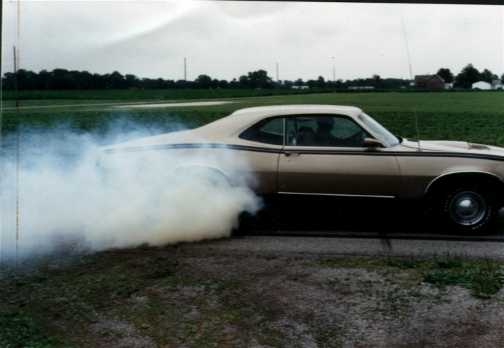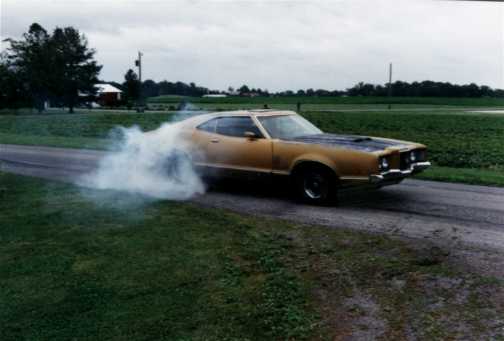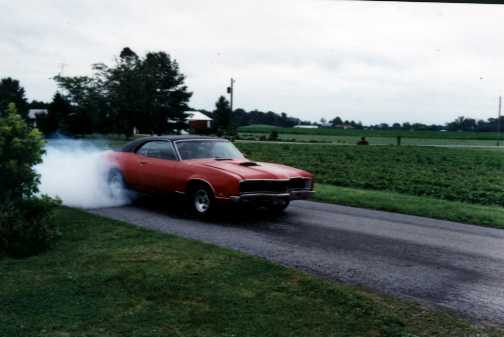 1-6-2004 - "Here are some action Photo's to add to your action photo's that are apart of your site. Thanks Todd and Karen Brooks"