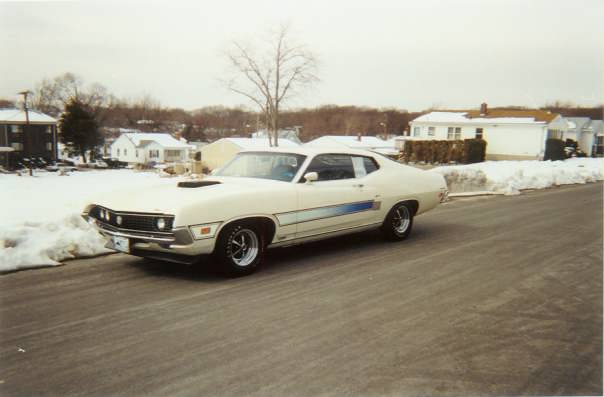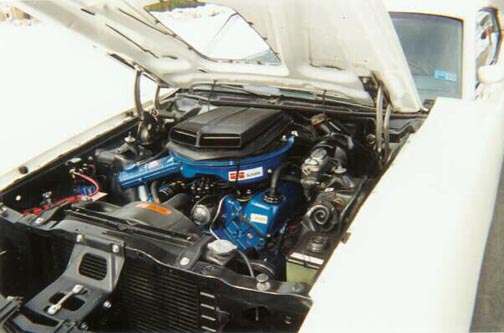 The following comes from Torino Steve in Rhode Island. Steve writes "Here it is Mike, The photo!!!!! It was taken today! 3-12-01 a blistering 25* out ! It fits the car as my son calls it"" Snowball""....he's 4 years old!. This 1970 Torino GT is white on blue with a 351C 4V engine/3 speed/ 9" rearend with 3.50 gears, Bucket seats and a console.. shaker hood ,rear window slats and last but not least...molded carpet!. well i hope you like it.. I do! PS. No!! i don't drive it in the snow, just had it out to run the engine! guys...........Thanks Mike!! Torino Steve from Rhode Island."
Thanks Steve... I've been waiting for it. Very cool (pardon the pun)! Looks great, a little sunshine in our otherwise cold Northern lives......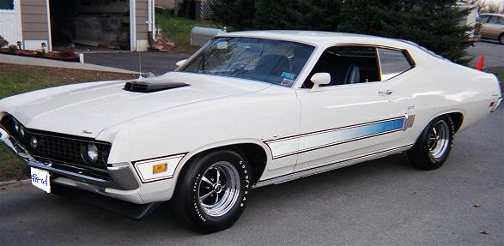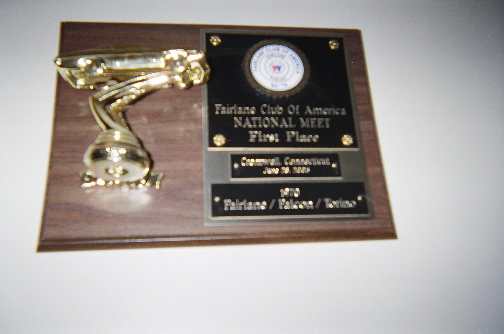 12-19-2004 - "Hey Mike. I'm a lil late sending you this (HE HE) but just wanted to send you this picture of my award I got last year FCA meet in Cromwell Conn.( 2003) 1st in Class 1970 Torino .Fairlane Falcon
P.S I have a new car and its a Cobra (Mustang) its my daily driver,Still have the Torino GT."