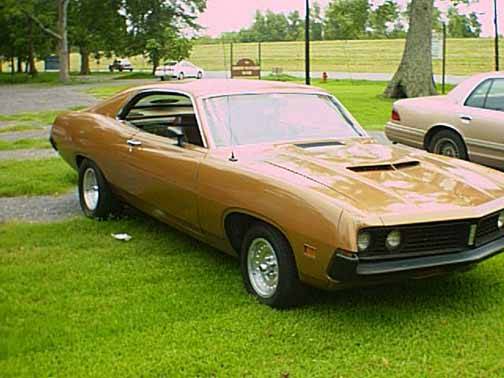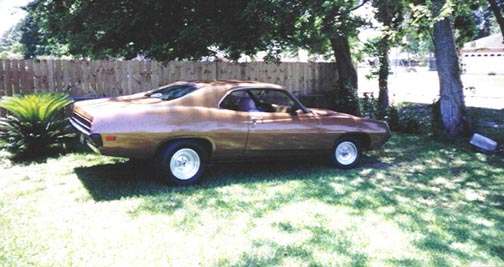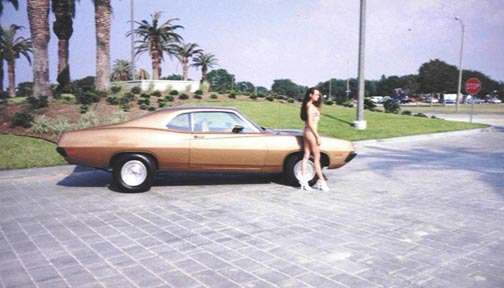 The following comes from Torino Tom from parts unknown (because he didn't say). Tom writes "This my 71 ford torino ,, it has a 351 4barrel cleveland with a few performance goodies. These are some of the pictures of my Torino's photo shoot,, it was put in a club calender one year.
Tom... short, brief, and to the point. Probably what you make of the competition at a red light. Great car.....and great scenery!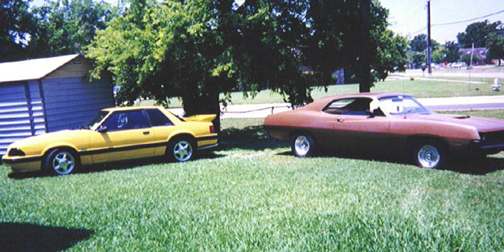 Well now I've got a new toy to go with my Torino.. I've got a 1988 Mustang LX 5.0 coupe. Here are my two toys together, my Torino is in need of a re-due but lack of funds holds me back... Torino Tom
From Tom on 2-14-02.... "ok this is kinda cool,,, they have been making a movie down here in NEW ORLEANS,, originally they were going to use my 1971 ford torino as the main car but they couldn't find a second car to match mine for damage scenes I guess,, so they used my Torino in a used car lot scene,,, in the movie when they are coming to buy a Trans Am (INSTEAD OF WHAT WAS ORIGINALLY PLANNED,, MY TORINO,) but the car right next to the Trans Am is my brown Torino.. The movie is called SONNY ,directed by NICHOLAS CAGE and is still being filmed but hopefully that scene will be left in and you get to see a Torino on the big screen"
Torino Tom's newest picture. Tom's car will hopefully be in a new movie called "Sonny". Look for it!!!!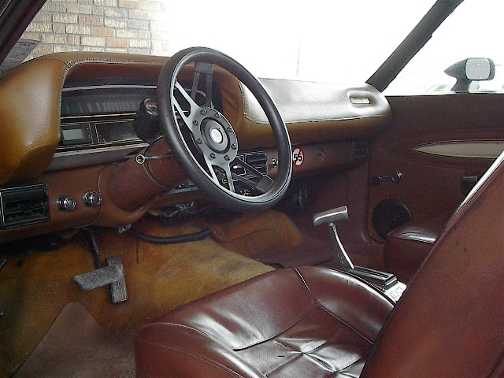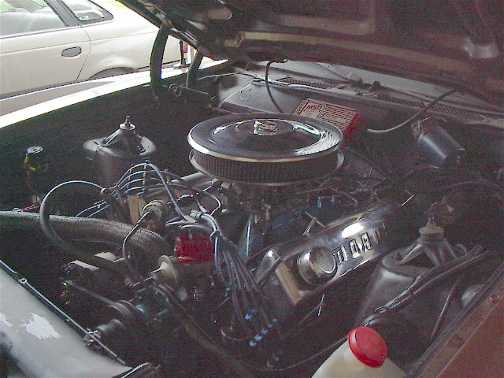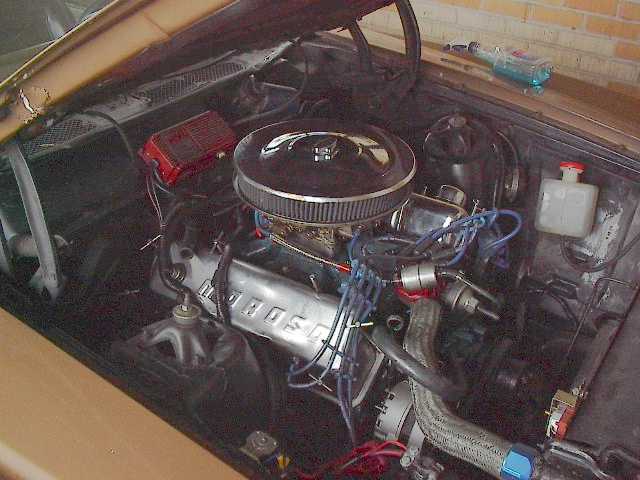 03-09-2003 - Well i blew her up ,,, my 1971 torino,, i changed the oil ,, fired up the motor,,,, let it run for about 10 minutes then went to give it the gas,,,, the motor locked up,,. I was a little upset,,, had that 351 cleveland in my car for 8 years with no real problems and know its locked up,,. also wanted to let you know that the movie SONNY that my car has a small part in ,, is in some sort of legal battle ,,, something about the story was stolen from another person who claims he wrote the script....