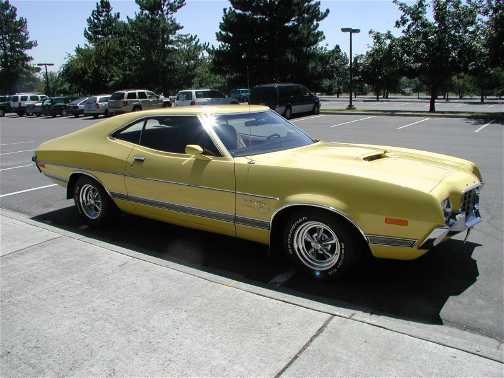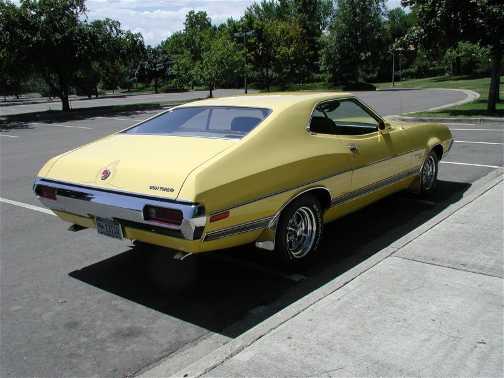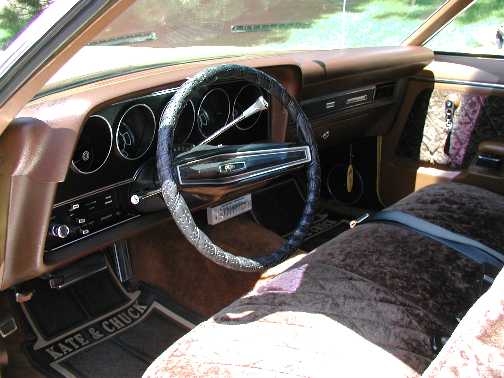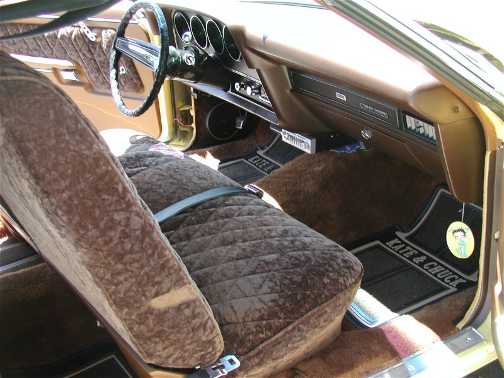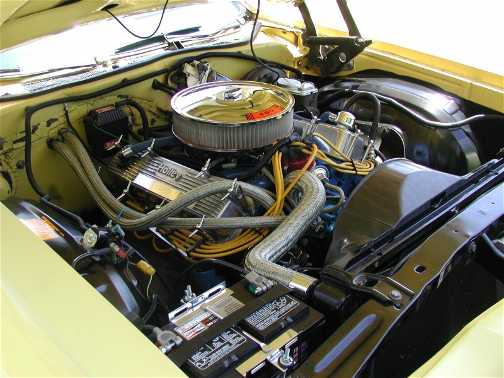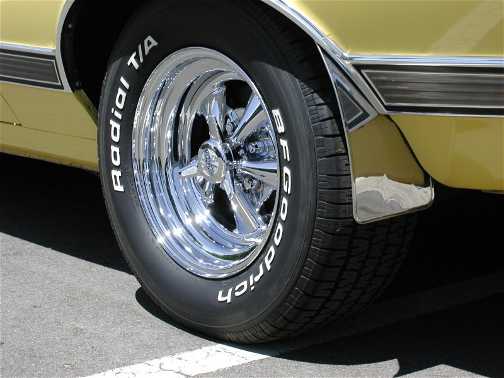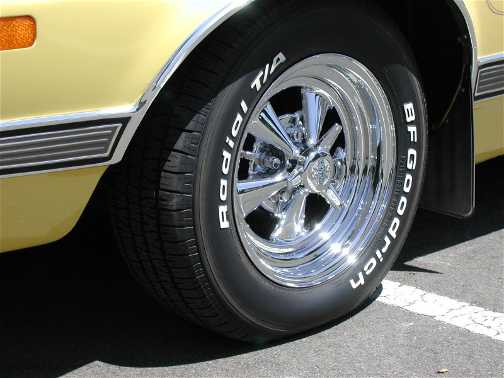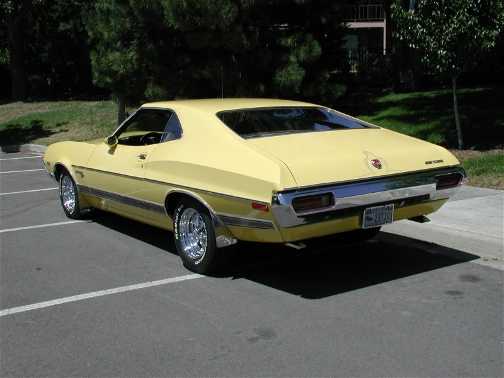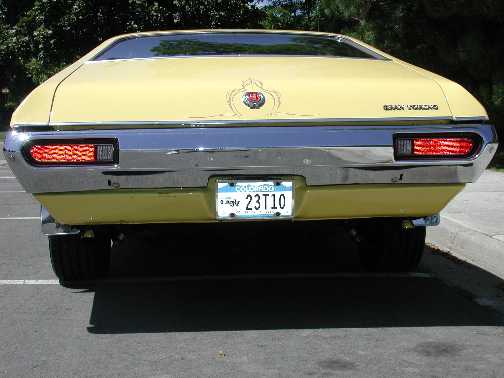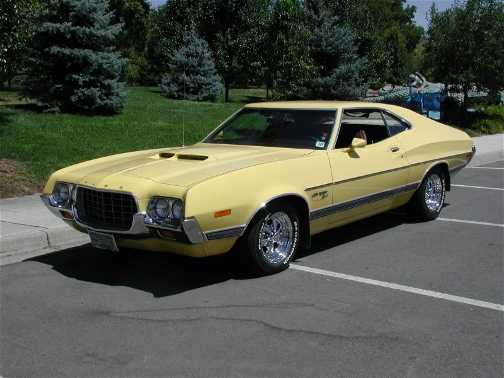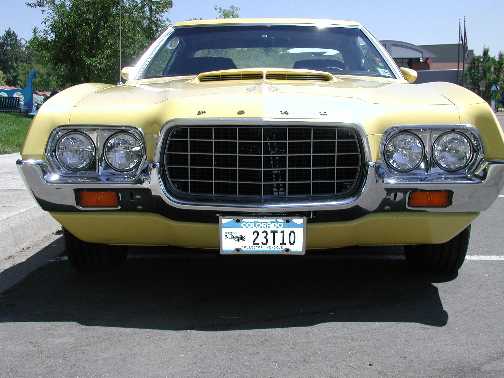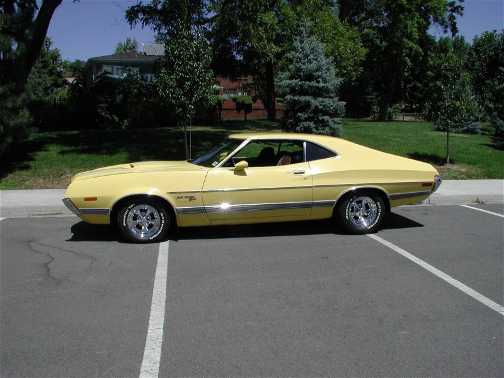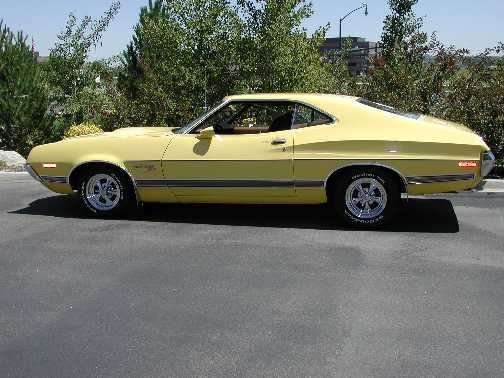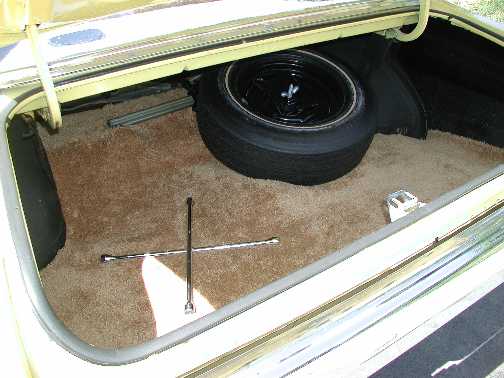 "Hi, Here are the pic that was sent to me from chuck. He took very good care of his car it was shipped to me last week. see you at the bash at the beach.
p.s we can use the DISCOUNT TIRE CO. parking lot on Gratiot for the Gratiot car cruse. I am the manager of the store last year I was out of town and Harry Brown was using the lot for fords only. Just to let you know my plans for the car; first the brown crush interior must go. Also my floor shifter and 460 ci will be going in and the 391 gears soon but for now its good to be driving a old ford again.
Tracy Potter Clinton Twp, MI "
1972 FORD GRAN TORINO SPORT (FASTBACK)
General Vehicle Information
Engine: 400M cubic inch, 260 hp (original, stock) 2 bbl Holley Carburetor (new) FlowMaster mufflers with larger diameter tailpipes w/chrome extensions Dressed up engine Mallory high output distributor with electronic ignition (no points) Engine has never been torn down
Transmission: C6 Automatic (serviced by AAMCO Transmission-also installed new torque converter) Column shifter
Body: No modifications (all original) New taillights New side and fender moldings and trim around grill. No rust
Paint: Original Ford medium yellow All paint is original except for the following areas: 1. Repainted around front nose, headlights and below side moldings because of rock chips. 2. Repaired small area on passenger side of hood from rock kicked up by another vehicle. 3. Repaired dent in center of driver front fender caused by big tire on 4-wheel drive pickup in parking lot.
The rest of the car is still factory paint.
Interior: Dark brown crushed velvet seats, sun visors, headliner and inserts in door panels Bench seats Carpet is a thick rust colored pile. New floor mats. All still look very new.
Undercarriage: New springs, shocks, ball joints
Trunk: Sides black undercoated with gold plush carpet on floor
Tires: BF Goodrich T/A's with raised white letters (new)
Wheels: Chrome 5 spoke 15" Cragar SS w/knockoffs or center caps(new)
Mileage: Approximately 127,000 (majority are highway miles)
New Master Brake Cylinder
New windshield
Body solid; rides very quiet
Electric Fan for radiator (not installed) (new-still in box)
Custom fitted car cover
Comments:
This 1972 Ford Gran Torino Sport is a 2 owner vehicle. Purchased new from Hoff Ford in Lewiston, Idaho in 1972. Was driven daily for about 8 years. Has been garaged since 1980 and driven only in the nicest of weather.