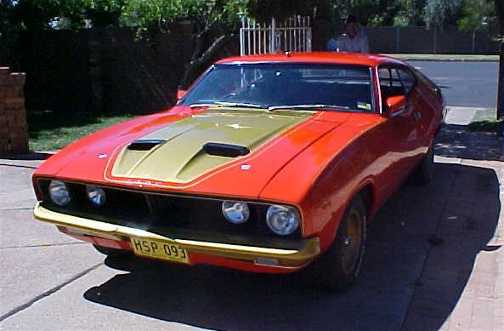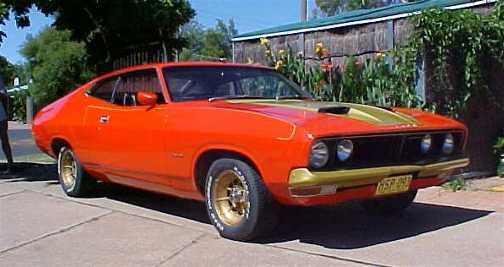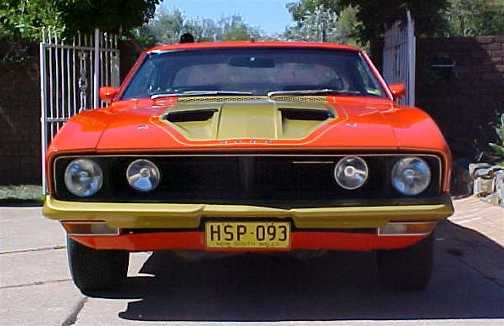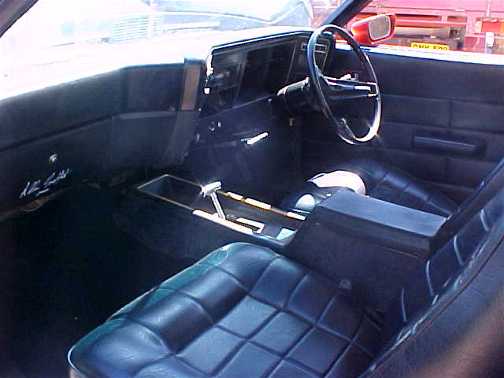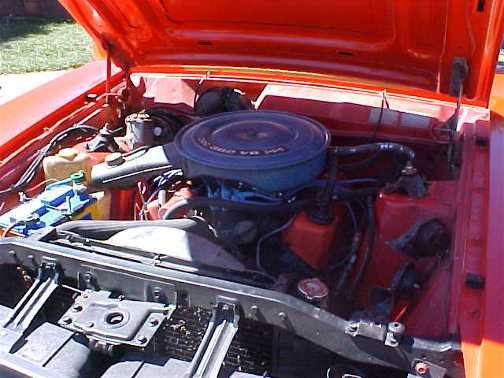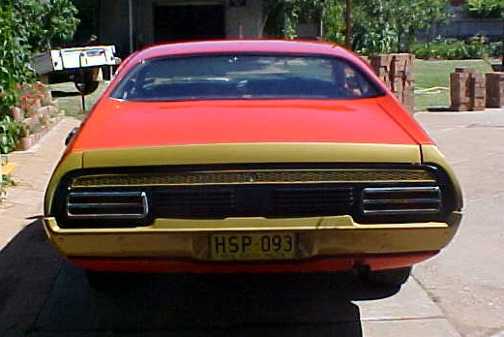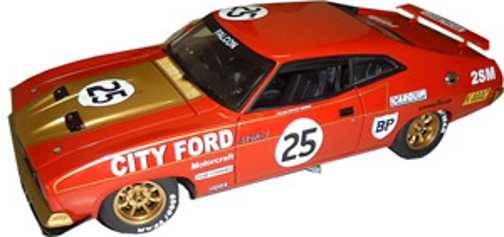 "Mike, Great site, love the Torinos.
Thought you might appreciate these pics of my recent acquisition. It's a 1975 XB Falcon, 302 Cleveland, FMX auto, 4 wheel disc brakes, power steer. The car is all original with factory ordered GT/GS options including grille with divining lights, bonnet (hood) with vents and locking pins, and rally-pack dash instrumentation. There is also a factory aluminium boot (trunk) spoiler not shown in pictures as awaiting new mounting rubbers, and a factory order fibreglass front spoiler in need of restoration. The car has been repainted as it came out of the City Ford (Sydney) showroom in the livery of the 1975 Australian production race car of Allan Moffet.
Regards,
Will Weir, Australia"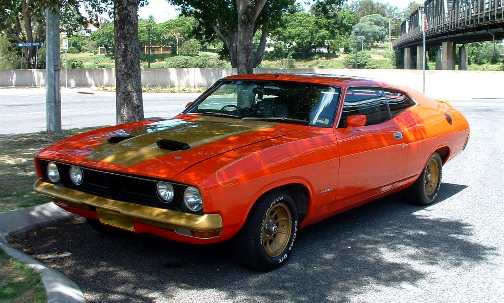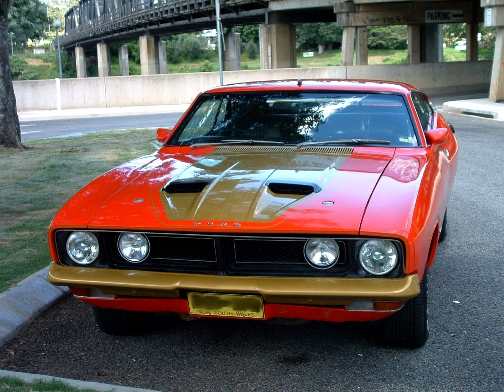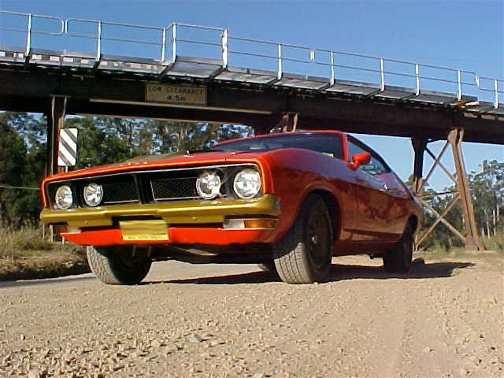 7-13-2004 - G'day mate, Thought I'd send you some updated pics taken since getting the car home. I have mainly concentrated on continuing the restoration of the interior so far, but have also added the rear deck spoiler and rear window louvre and re-painted the silver trim on the grille. The car runs strong, having only done 200,000km in 29 years, particularly after cleaning up the carbie. I plan to replace the stock 2 barrel carbie with a 4 barrel Holley at some stage. As it turns out the car seems to have some history with regard to Allan Moffat racing. Moffat is a legend Ford Race Driver here in Aus (see http://www.aus-ford-uk.co.uk/html/details6.html).
Anyone, hope you like the pics as much as I love scanning through the Torino pics on your site.
Cheers,
Will Weir , Australia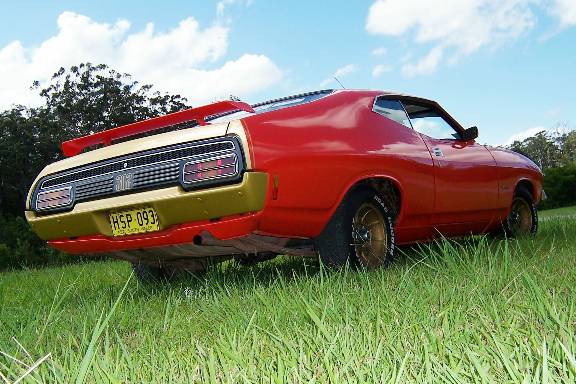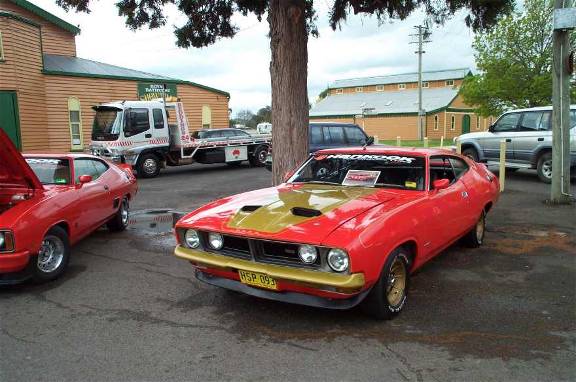 G'day Mike, Thought I'd send you some updated pic's of the Thorn Red Xb Falcon. A few noticeable differences now include return of the grille to original argent silver, front chin spoiler, return of the rear honey comb to original matt black and argent silver, replaced chrome ring on fuel filler cap etc... The last pic is on display at the 2005 Hardtop Revenge (see http://www.gtfalconpics.com/Hardtop%20Revenge.htm ) at Bathurst 1000 V8 Supercar (see www.v8supercars.com.au) race weekend. Keep up the great work with the site. The Torino's are awsome looking muscle cars. I would love to get my hands on one over here in Australia.
Cheers,
Will Weir