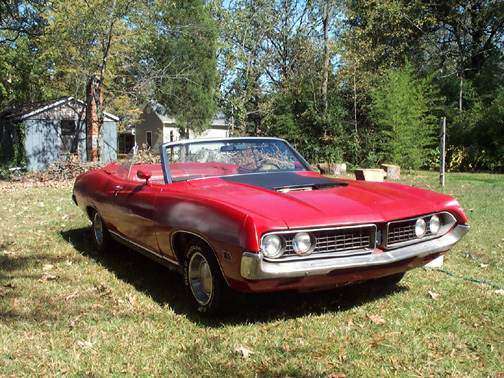 The following comes from Yance Covington of North Carolina. Yance writes "Howdy, my name is Yance from Carrboro North Carolina. Here is my 1971 Ford Torino GT Convertible. It has the original 302 2 barrel and Philco AM radio with dashboard speaker. It'll be show quality in another year or so.
Great site! Yance Covington"
Thanks Yance, and a great car! Can't wait to see it in a year from now.....