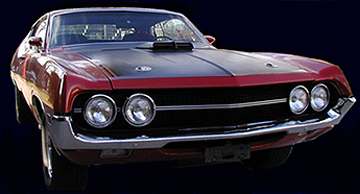 The following comes from Anthony Intrieri. Tony writes "Mike, After 16 years of being without a Torino cobra I have finally come back to my senses. I just picked up this J Code car and I will be spending a ton $$$, and time (please don't tell my wife about the $$) over the year getting it ready for the Ford Nationals at Carlisle PA. I drove it all the way back from Indianapolis (563 Miles) this past Weds after buying the car from a guy via Ebay. Three tanks of gas and the car made it back without a hitch. More pics will be coming as the car under goes a complete restoration.
see ya around, Tony Intrieri"
Tony, doesn't it feel great!!! I am glad you finally found one! I look forward to seeing your progress! See Tony's other page Here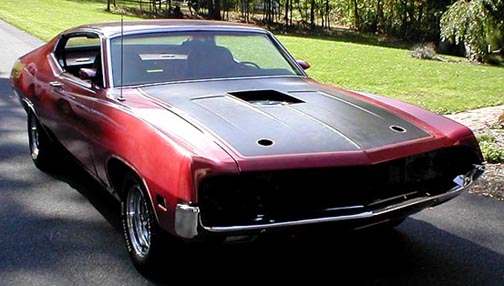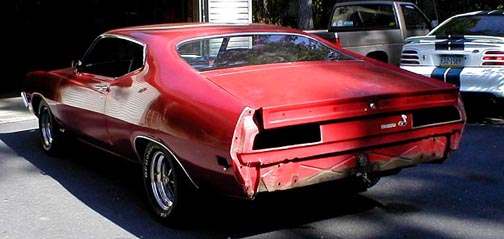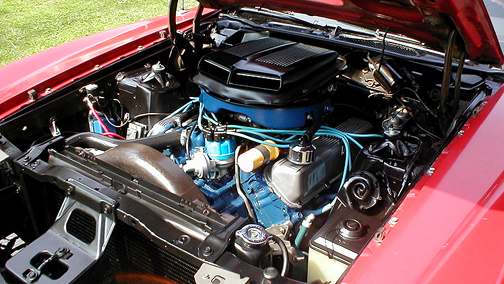 10-18-2002 - "Mike, I e-mailed you a few months back with pictures of a car I picked up in Missouri to replace a car I owned in my youth. I sure you receive a ton of e-mail but I thought I would Include a few of pics my car prior to going to the paint shop and more are to come as I go through the process. I have a goal of making it to the Ford nationals in Carlisle PA next June with this car. It will be close but I think I can make it. Yes I started to detail the motor prior to paint. Don't ask me why I guest I was just bored. The car is currently stripped and I found a few fiberglass patches where new metal needs to go but nothing major so far. Also I a few question I was hoping you could answer. I need to know where the black paint around the front fender extensions is to be applied. Currently it is to the inside of the seem not to include the lip. I remember my first car having the lip painted as well. Could you clear this up for me. Also who would you recommend as a supplier for seat covers and carpet? I know the comfort weave is no longer available.
Thanks,
Tony Intrieri"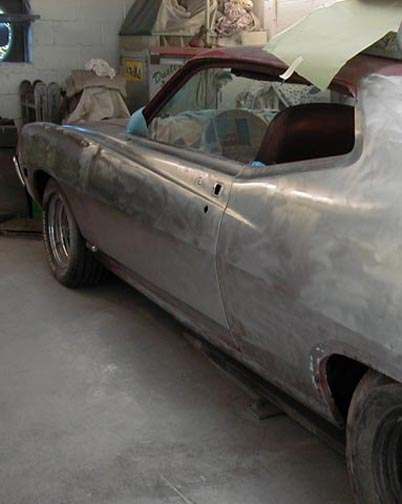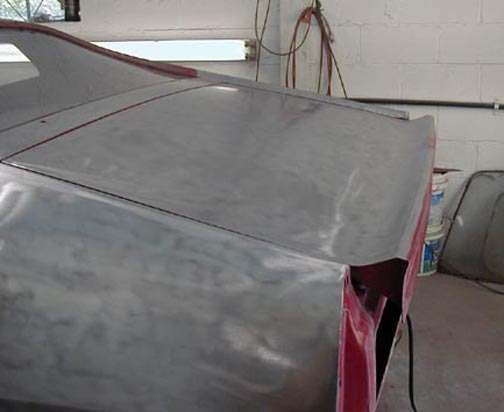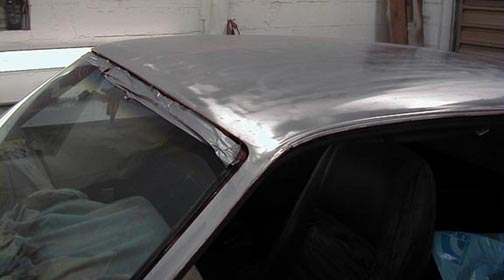 10-23-2002 - "Mike, The car is now stripped and almost ready for primer. New Door hinges were needed as the old ones were shot which caused the latch mount screws in the door to center and crack the surrounding metal. We were able to use metal from a four door car that was sitting in a local salvage yard and weld in the pieces to fit. If anyone else had this problem yes a four door door can be cut to fit. More photos will be on the way soon.
Tony Intrieri"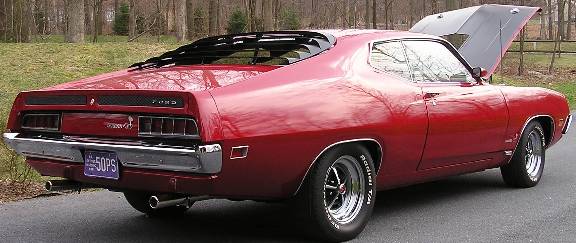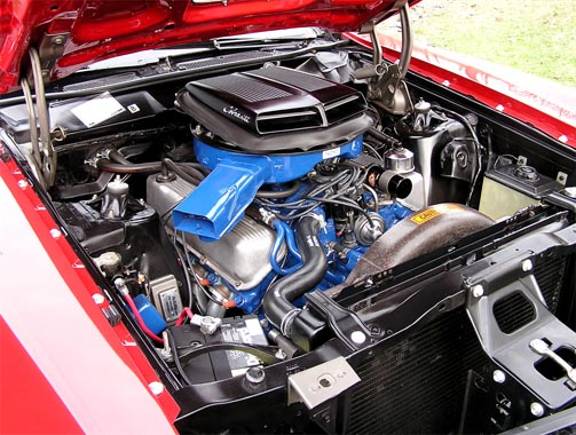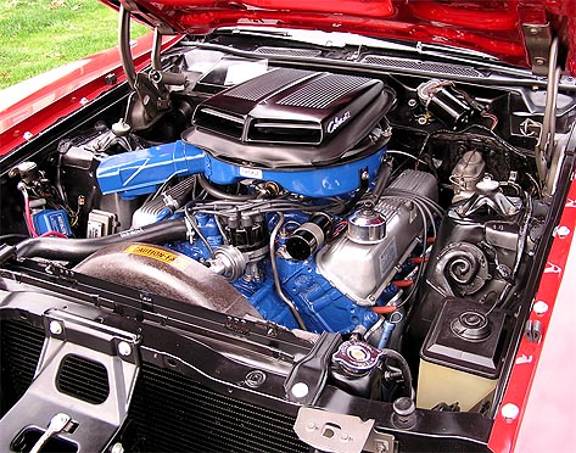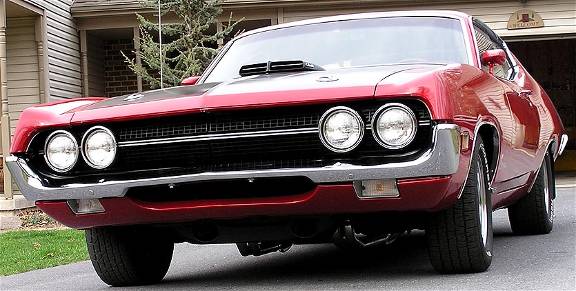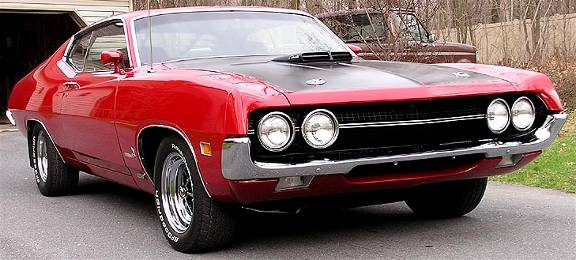 4-10-2005 - "Mike, This winters project is all but completed. List is as follows, Motor rebuild, Cam, Hooker 6115 headers and boy do they sound cool, (they only sit a few inches off the ground and I have new shocks up front) Pertronix, Brakes, & stainless exhaust tips. (not quite right but I have some time left till my first show) I wanted to thank you and all the guys on the forum. I don't always chime in but I do read just about every post and the folks there are great! Post the pics wherever you want and thanks a ton for your continued work in keeping the site up and running.
Tony Intrieri"