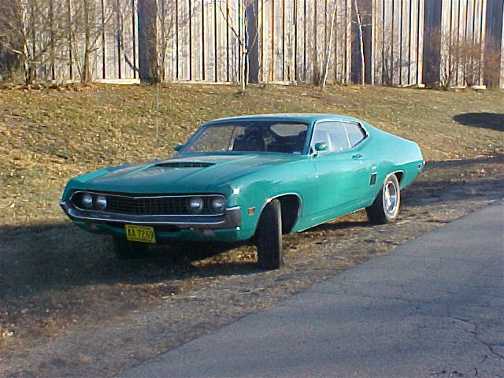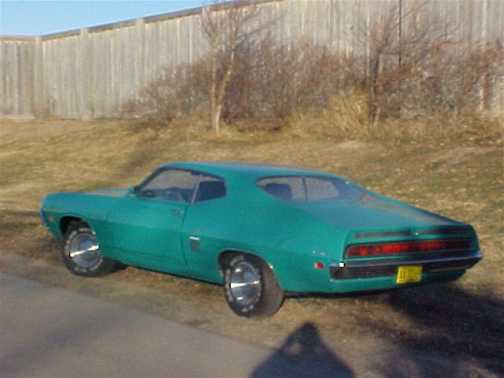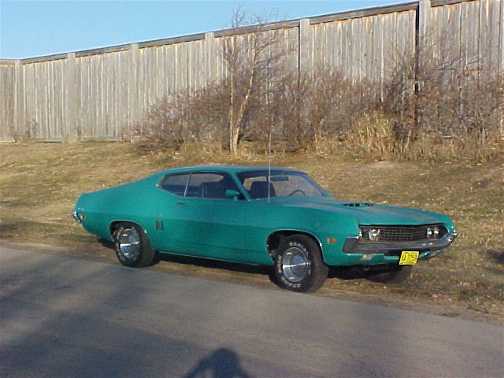 The following comes from my old buddy Jack Kuepper in Wisconsin. Jack writes "My 1970 Torino GT grabber green with black interior,351c 2bbl and c4 auto. runs great and drives nice. New paint this past summer, new brakes and tires, dual exhaust. Mint interior no cracks or rips. Has correct 14x7 wheels with caps and trim rings. i was hoping you could ad it to your wonderful site with my other cars. And all this you do for free, what a great guy you are. Will be adding a laser stripe this summer. Thanks very much, and will try to make it out to some shows this year out your way. Jack K"
Thanks Jack, great car! Hope to see you at the "Bash at the Beach 2003"!
See Jack's other cars HERE and HERE.....