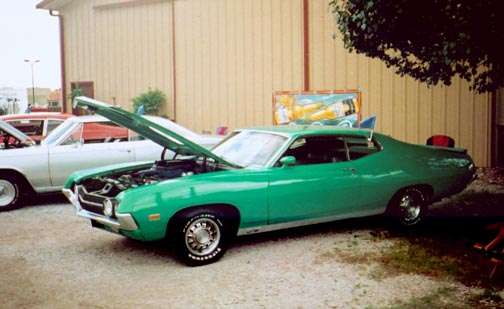 The latest news from Jeff Seydlitz of Lake in the Hills, Illinois. Jeff writes "I'm finally done! Just thought id take a moment and send the latest of my baby. this was in Springfield ,Il in Sept. at the cruise for charity . Sadly enough, It was the ONLY.. Torino there the whole weekend out of about 2000 cars! Anyway, my baby is finally sporting her 460ci.@.30 over on a #'s matching 429CJ block with Edelbrock alum heads, MSD ignition , carter 750 carb, and all this exhaling through hooker supercomp headers and three inch exhaust. Hope to have more for you come springtime and warm weather. TKS Jeff from Lake In The Hills, IL"
Thanks Jeff, I looks like it was worth all the effort! See Jeff's other 2 pages
=====> HERE
====>and HERE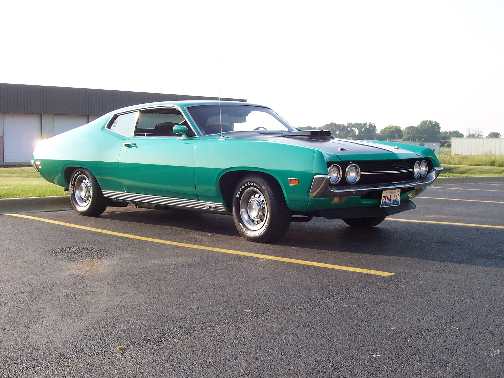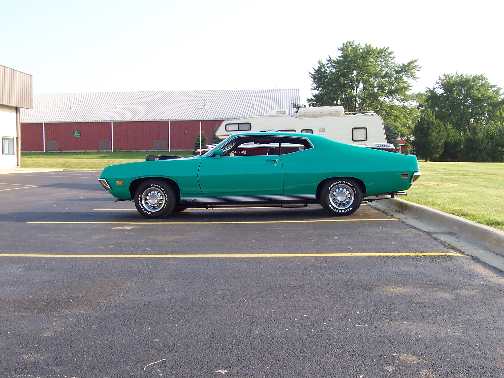 11-26-2004 - "Haven't sent you a recent pic of my baby but shes come along quite nicely in the past 2 years with having the rear end up geared and mini spooled, bucket seats put in and a nice new b&m shifter on the floor ,...couldnt stand racing with the column shift! thanks for keeping our dreams a reality,
Jeff from Lake In The Hills, Il"