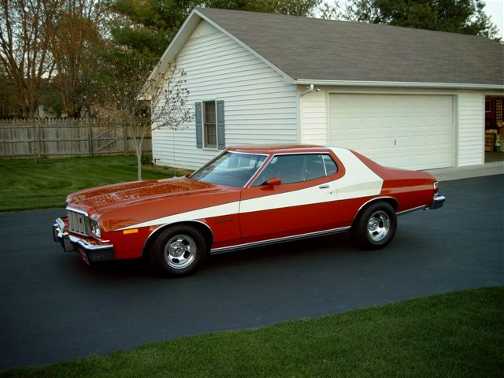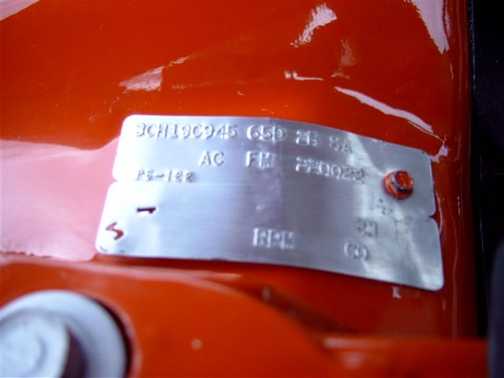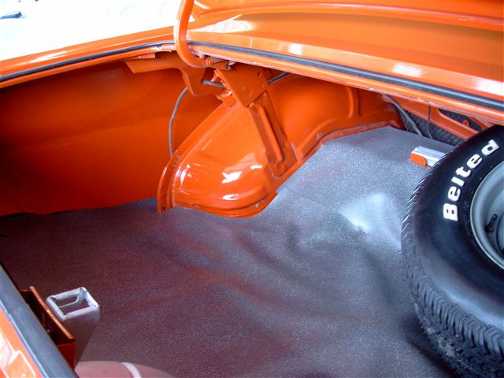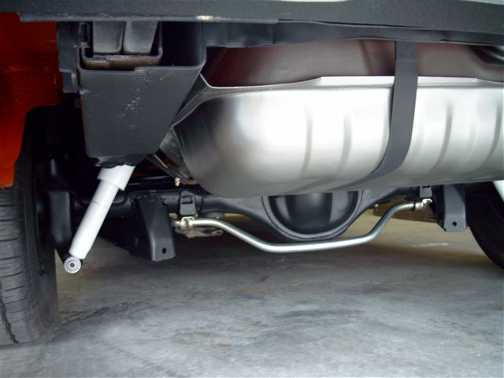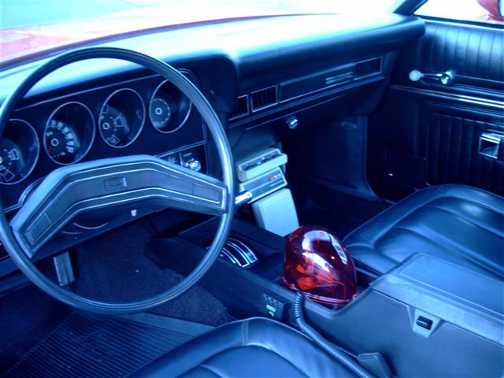 "Hi Mike, Here are some pictures of a new car I have added to the others you have pictured on page 5 of your members photo page. It is a real 1976 Gran Torino Starsky & Hutch model I bought in the fall of 2003. It has a 351 W, factory air, factory am-fm, console, and bucket seats. The car has had a full top to bottom restoration along with a couple of cosmetic modifications to the engine. It came with two build sheets and lots of documentation. It doesn't have the "fun factor" of driving like my Grabber Green 70 Cobra, but it is a great conversation piece at shows and cruise-ins, and I do drive it to all the events! Thanks and take care,
Mike Cunningham
Tullahoma, TN "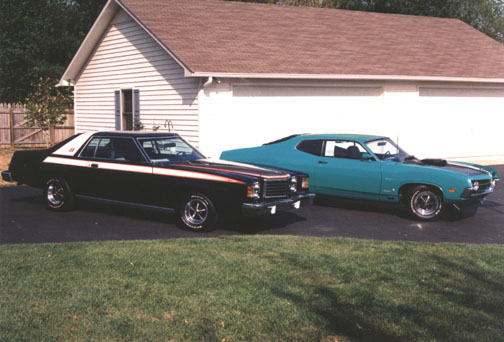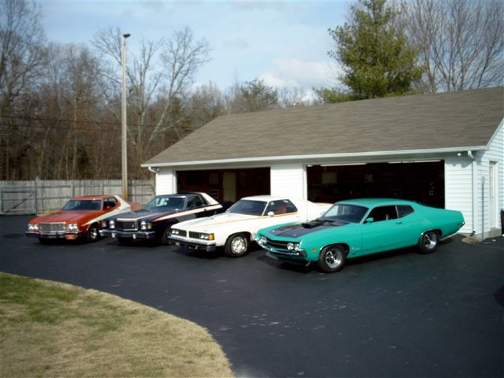 1-2-2005 - "Mike, It was almost 70 degrees here today in Tennessee so like Lynrd Skynrd said Live on "Gimme Three Steps".....I "brought all my mules" out today. From left, 1976 Limited Edition Starsky and Hutch Gran Torino, 1978 LTD II Sport, 1977 Pontiac Can Am...only 1377 built, and my Grabber Green 1970 Torino Cobra. All ya'll have a Happy New Year.
Mike Cunningham, Southernwheel 429 2005"